The WWW Wednesday meme is currently hosted by Sam @ Taking on a World of Words and is a great way to do a weekly update on what you've been reading and what you have planned.

To take part all you have to do is answer the following three questions:
What are you currently reading?
What did you recently finish reading?
What do you think you'll read next?
---
Currently Reading
I started reading Shadow of Night, the second book in the All Souls trilogy, on Monday but have to confess I've not made a huge amount of progress. My concentration this week has been pretty poor and it's not really been helped by this having a little bit of a slow start and a whole host of new characters to get my head around. It is however starting to pick up pace so fingers crossed I'll be able to focus on it.
I'm still working my way through Have You Eaten Grandma? by Giles Brandreth which is all about grammar and spelling. It's quite a funny read and gives some useful hints and tips which hopefully will make their way into my writing (although I guarantee I'll still misuse commas and apostrophes).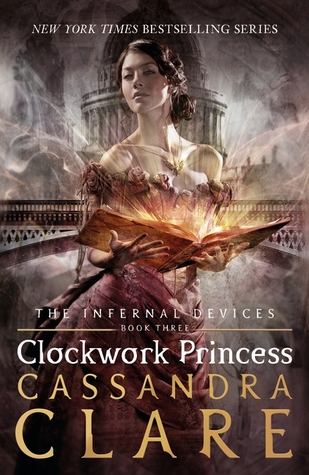 On audio I'm still making my way through Clockwork Princess by Cassandra Clare. It's quite a long one (16+ hours) so I suspect it'll be on here for a while, particularly as I'm not getting much listening time. I am however really loving it and I think it's all down to the narrator. I will definitely be looking out for more books with him, as he makes each and every character distinct and has a knack for accents.
---
Recently Finished

Still stressing about the whole house move thing (it's a week on Friday!!!!!) but I did manage to devote a bit of time to reading and finished three books, the first of which was The Twisted Tree by Rachel Burge. I requested this from NetGalley pretty much based on the cover and I'm so glad I did as I really enjoyed it. It's a pretty creepy ghost story, with a little bit of monster in the woods and Norse mythology thrown in. Basically everything I love so it had me totally hooked. My only niggle was the ending which didn't quite live up to expectations but for a debut novel it's pretty good.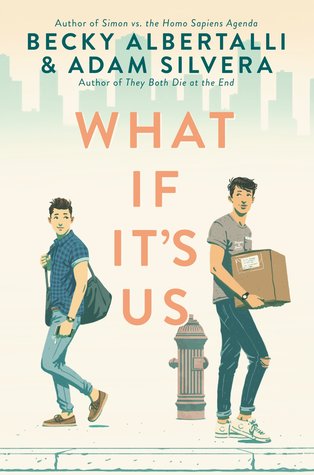 The second book finished this week was What If It's Us by Becky Albertalli and Adam Silvera and OMG I loved it. From pretty much the first page I had the biggest smile on my face and the only time it slipped was when it all got a bit emotional (in a good way). I mean there was a fair chance I was going to love it, it's a romance set in New York, but I think it's possibly my fave since Dash and Lily's Book of Dares (which it did kind of remind me of). It's just so cute and sweet and funny and just awww. Albertalli and Silvera make a great writing team and I hope this is the first of many.
The third and final book finished was another romance but this time of the historical variety. The Other Miss Bridgerton was the first book by Julia Quinn I've read (and the third in a series – oops) but it's unlikely to be the last. There's kidnapping, espionage, pirates (sorry privateers) and lots of witty banter and flirting. Basically the perfect bit of escapism when you don't want anything too serious. I more or less devoured the whole thing in a day (and yes I should have been packing) and my only complaint was that it was all over a little too quickly.
---
Reading Next
I think I'll be lucky if I manage to finish my current reads, Shadow of Night will not be a quick read, but if I do I'm really not short on options for my next read. I have so many ARCs due it's scary and I've also bought a few books recently which I've been looking forward to for ages so kinda want to read before I stumble across spoilers.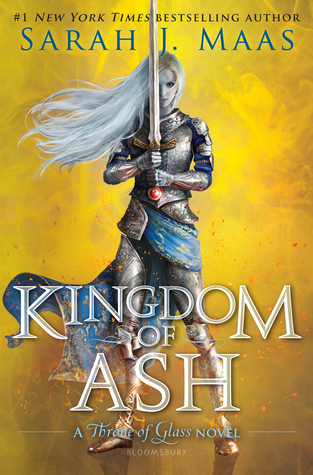 Have you read any of the books on my list this week? Any others you'd recommend? As always please feel free to leave comments and links below.
Happy Reading ❤