The WWW Wednesday meme is currently hosted by Sam @ Taking on a World of Words and is a great way to do a weekly update on what you've been reading and what you have planned.

To take part all you have to do is answer the following three questions:
What are you currently reading?
What did you recently finish reading?
What do you think you'll read next?
---
Currently Reading
I'm pretty close to the end of Jack of Hearts (and other parts) despite only just starting it quite late on Monday night. My NetGalley request was actually only approved on Monday but I was bookless (I'd just finished one) and felt like this was exactly the story I was in the mood for (or at least was very curious about).
I suspect this is a book that's going to really divide opinion given how open and explicit it is about sex and gay sex in particular. I think a few parents are going to be uncomfortable with their teenage kids reading it but it's probably a book they should be reading as there's some really good advice given in the form of an online sex advice column written by the main character Jack. There's also a great story dealing with difficult issues, lots of diversity and as you can probably tell with how fast I've read it, it's very addictive.
---
Recently Finished
Between not sleeping very well, bad weather and some time off work I've actually had quite a lot of reading time so managed to finish four books this week, although in fairness two of these are really short.

---
Reading Next
I think I'm going to need something light and fluffy after Jack of Hearts so I'm thinking I may pick up Roomies by Christina Lauren next (although I'm undecided). After that, with the Scottish Crime festival Bloody Scotland fast approaching, I think I'm going to try and read a couple of the books in the running for the McIlvanney prize to get me in the mood. I managed to get a copy of The Quaker from the library so that's likely to be first but also hoping to read Places in the Darkness.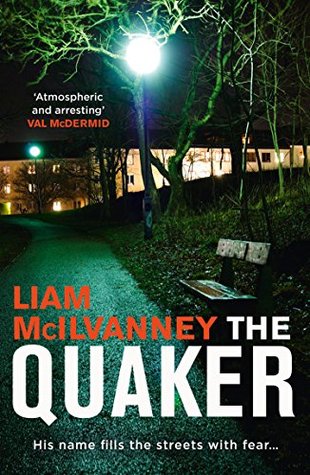 Have you read any of the books on my list this week? Any others you'd recommend? As always please feel free to leave comments and links below.
And on the subject of Bloody Scotland, I'm taking part in the blog tour with a Q&A with Ruth Ware author of The Death of Mrs Westaway, In a Dark Dark Wood, The Lying Game & The Woman in Cabin 10 on Saturday so keep your eyes peeled for that.
Happy Reading ❤