The WWW Wednesday meme is currently hosted by Sam @ Taking on a World of Words and is a great way to do a weekly update on what you've been reading and what you have planned.

To take part all you have to do is answer the following three questions:
What are you currently reading?
What did you recently finish reading?
What do you think you'll read next?
---
Currently Reading
I started reading Grey Sister, the second book in Mark Lawrence's Book of the Ancestor series on Monday morning and am currently around quarter of the way through. Not sure if it's because a lot of the world building and character intro's are out of the way but I've found this one so much easier to get into than the previous book. I also really love that the author had a few pages before the start of the book recapping what happened. I only finished Red Sister about a week or so ago but I still found it helped me a lot. Very excited to see where this story is going to go but I'm a little worried I'm going to have a wait for the third and final book.
---
Recently Finished
Have to admit it's been a bit of a slow reading week for me as a result of things getting busier at work, house hunting and hot weather causing lots of travel problems. I did however manage to finish a couple of short books, the first of which was  If Cats Disappeared from the World by Genki Kawamura. This just looked like such a quirky and cute read and it's so rare to find books translated from Japanese (or maybe that's just me) that I couldn't resist even though it's not out till September. I will admit that I wasn't sure about it at the start, and I think there may be some issues with the translation, but by the end it had sucked me in completely and left me a big blubbering mess.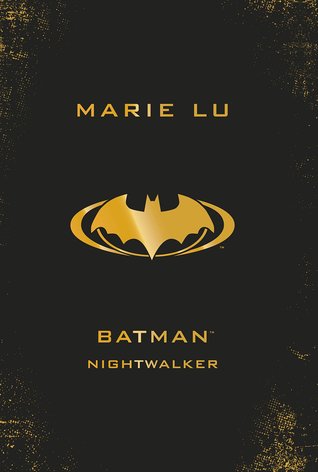 Given the emotional trauma of this book (combined with not being able to get my kindle working) I went for more of a popcorn type read with Batman: Nightwalker by Marie Lu which I'd gotten from the library ages ago. This was my first book by Lu and while it didn't exactly wow me, it was an okay-ish read that passed some time and didn't require much thinking (or any emotional trauma). Probably a good palate cleanser but I have to admit it didn't make me want to rush out and read more of Lu's books.
---
Reading Next
I posted my Summer TBR at the weekend so I'm going to try and stick to it for the moment. I think Grey Sister is probably going to take me a bit of time to finish but if I do I think next up will be The End We Start From by Megan Hunter followed by The Girl in the Tower by Katherine Arden, both of which I got from the library. Or I may end up going for The Kiss Quotient by Helen Hoang
Have you read any of the books on my list this week? Any others you'd recommend? As always please feel free to leave comments and links below.
Happy Reading ❤