The WWW Wednesday meme is currently hosted by Sam @ Taking on a World of Words and is a great way to do a weekly update on what you've been reading and what you have planned.

To take part all you have to do is answer the following three questions:
What are you currently reading?
What did you recently finish reading?
What do you think you'll read next?
---
Currently Reading
I started Red Sister by Mark Lawrence on Monday morning and while I struggled a little in the beginning I'm now around a third of the way through and really enjoying it. It's a lot different from what I was expecting but the writing is great and I'm loving main character Nona.
No real progress on my audiobook Shiver by Maggie Stiefvater. It's not that I haven't been liking it but I've not been doing a lot of driving and when I have I've been in more of a music mood. I may end up just switching to the book.
---
Recently Finished

The first book finished this week was Inferno by Julie Kagawa, the fifth and final book in the Talon series. I'd been looking forward to this for a while and it did not disappoint. Action packed from pretty much the very start, epic battles, more than a few deaths and a little bit of romance it was certainly a fitting conclusion to what has been a really great series.
After Inferno my library hold on King's Rising by C.S. Pacat came in so, as yet another final book in a series that I've been keen to read as soon as possible, I couldn't resist reading immediately and finished within a few hours. I didn't love quite as much as the previous book in the trilogy, I think due to it being bigger in scale, but again it was a fitting conclusion and had some really gripping moments.
The third and final book read this week was An Unwanted Guest by Shari Lapena which I'd received from NetGalley. This isn't out for a month or so but sounded like just the type of book I was in the mood for and it turned out to be the perfect choice. It's about a group of strangers trapped in a hotel by a snow storm. First the roads are blocked, then the power and phone lines go down and then someone discovers a body suggesting there may be a killer among them. It reminded me a lot of And Then There Were None. Lots of twists and surprises and some genuinely creepy moments. I pretty much read the whole thing in one sitting.
---
Reading Next
I'm not entirely sure what'll be up next but I think there's a fair chance I'll continue the Book of the Ancestor series with Grey Sister, assuming I enjoy Red Sister as much as I hope. An Unwanted Guest has also got me thinking I want to read more thrillers and murder mysteries so I may also pick up You Were Made For This or Your Closest Friend, both of which are ARCs.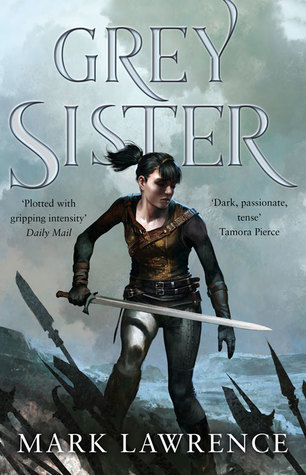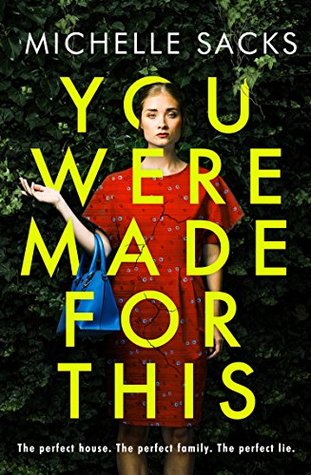 Have you read any of the books on my list this week? Any others you'd recommend? As always please feel free to leave comments and links below.
Happy Reading ❤