The WWW Wednesday meme is currently hosted by Sam @ Taking on a World of Words and is a great way to do a weekly update on what you've been reading and what you have planned.

To take part all you have to do is answer the following three questions:
What are you currently reading?
What did you recently finish reading?
What do you think you'll read next?
---
Currently Reading
Due to a little bit of a wander off track at the weekend my currently reading list is pretty much the same as last week with the addition of Spinning Silver by Naomi Novik.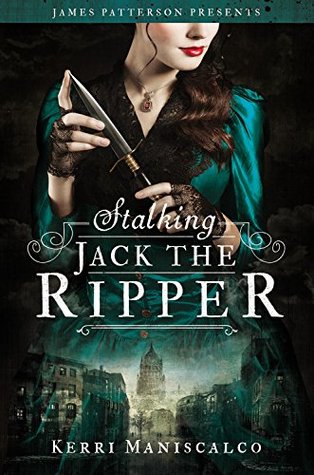 I have to admit I haven't made much progress on either the Count of Monte Cristo or The Last Family in England. The first I was holding off on as the buddy read only started yesterday so I didn't want to get too far ahead (and that's my story and I'm sticking to it) and the second I'm just too scared to read as I just know something really upsetting is going to happen.
I have made some reasonable progress on Stalking Jack the Ripper and am past the halfway point now. I only have it on loan for about the next 6 days so I'm going to have to get it finished before I lose it. It's reminding me a lot of Sherlock Holmes for some reason, which is both good and bad.
I only started Spinning Silver on Monday morning so I'm around a quarter of the way through but I'm absolutely loving it. It's roughly based on Rumpelstiltskin and has that Russian fairytale element to it that I adore. It is however in a weird file format so I'm having to use the Aldiko app on my phone to read it. The writing is teeny tiny so not the easiest to read (thank goodness I'm short sighted) and it looks like it's going to self destruct in around 40 days but it's totally worth it.
---
Recently Finished
Only two books finished this week, the first of which was Ash Princess by Laura Sebastian. I have to admit I'm a little on the fence about this one. It's not bad, in fact once I hit the halfway point I did get hooked and found it difficult to put down, but it's lacking in originality. It's about a young girl with special powers who has to find a way to defeat an evil tyrant and free her oppressed people. I feel like I've already read this and in fact it reminded me a lot of Red Queen. There is some decent writing though and it did generate some feels.
After Ash Princess I couldn't face another YA fantasy and having received a copy of Vox from NetGalley I couldn't resist reading a few pages. Needless to say I ended up finishing the whole thing the same day. It's an absolutely fascinating premise in that in this society women are only permitted to speak 100 words a day. Their role is to stay at home, cook, clean, garden and raise the children while their menfolk make the decisions, go out to work. It's a little similar to Handmaid's Tale but without the forced baby factory element. I very much enjoyed it. It's not out till August so unfortunately too early for a review but I would recommend.
---
Reading Next
Hmm pretty much the same as last week. I think Spinning Silver is gonna take me a while but it's a long weekend here so hopefully I can make a start on at least one of these.
Have you read any of the books on my list this week? Any others you'd recommend? As always please feel free to leave comments and links below.
Happy Reading ❤