The WWW Wednesday meme is currently hosted by Sam @ Taking on a World of Words and is a great way to do a weekly update on what you've been reading and what you have planned.

To take part all you have to do is answer the following three questions:
What are you currently reading?
What did you recently finish reading?
What do you think you'll read next?
---
Currently Reading
Ummm….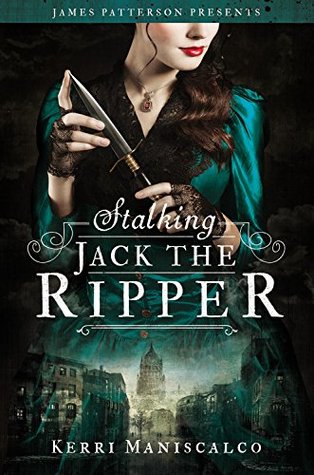 Yeah, things seem to have gotten a little out of control on the reading front and I'm currently juggling these four books.
I started The Last Family in England by Matt Haig first but given it begins with the dog Prince being taken to the vet to be put down I'm a little bit scared to read it (I think it might break me) so progress has been slow.
Ash Princess I'm finding difficult to get into I think because there's a lot of info dumping at the start and it's annoying me. Hopefully once it gets going and the world building is out of the way it'll get better.
There's a buddy read of The Count of Monte Cristo starting in one of the groups on GoodReads so it seemed like a good opportunity to read this chunkster. I have a physical copy and it's around 1300 pages so I think I'm gonna be reading this for a while.
I've been wanting to read Stalking Jack the Ripper for a while so was very happy when my hold came in for the audio on Overdrive. I only started listening to it at the weekend so I'm around 2 hours in but so far so good.
---
Recently Finished
I eased off on my reading last week as I had a new team reading challenge starting, a sick cat and a ton of reviews to actually write up so I only finished two books both of which were really quick historical romances by Tessa Dare, Say Yes to the Marquess and When  A Scot Ties the Knot. They're probably not going to win any prizes for great literature but they're funny, light and just really easy. Perfect for a bit of escapism.
---
Reading Next
I think if I manage to make some progress with my current reads I'll be doing well but should I finish any I think one of these will be up next.
Have you read any of the books on my list this week? Any others you'd recommend? As always please feel free to leave comments and links below.
Happy Reading ❤