The WWW Wednesday meme is currently hosted by Sam @ Taking on a World of Words and is a great way to do a weekly update on what you've been reading and what you have planned.

To take part all you have to do is answer the following three questions:
What are you currently reading?
What did you recently finish reading?
What do you think you'll read next?
---
Currently Reading
I picked up The Queen's Rising by Rebecca Ross on Monday morning but haven't made a huge amount of progress on it so far. This is one of those titles that NetGalley tempted me with and I couldn't resist despite being a little bit down on YA at the moment. I'm starting to wonder if I've hit some particular age where I'm too old for it, although my Mum's 70 and she likes her YA fantasy and sci fi. It's probably more likely that I'm just reading too much of it and it's all becoming a bit samey. Ah well, maybe this will surprise me. I'm keeping everything crossed.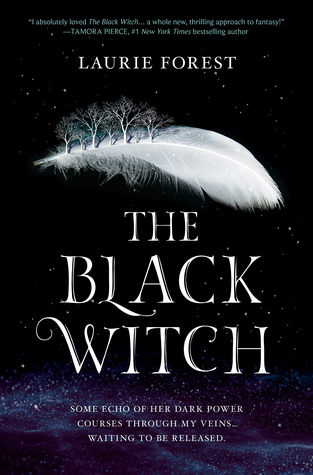 No progress in the past week on the audio of The Black Witch by Laurie Forest. I have been stuck inside for pretty much the last week so no driving which is when I usually listen to my audios. I've also been feeling pretty anxious, about everything and nothing, so I've found my mind wandering a lot and have been having trouble concentrating. Focusing on an audio is just not happening.
---
Recently Finished
I had last week off work and ended up trapped indoors by snowmageddon (seriously there were 6 inches which apparently is enough to bring Scotland to a standstill) so I did quite a bit of reading (and snow shoveling) and finished four books.
The first of these was A Man Called Ove by Fredrik Backman. This was my pick for RL book club and I think it was a brilliant choice even if I do say so myself. Such an emotional read, I think yet again I cried my way through about half of it and at the most unexpected parts. I adored Ove, he's such a lovable grump and his interactions with the boisterous family who move in next door are hilarious. I was kind of worried it was going to have a sad ending but without saying whether it was or wasn't, it was absolutely perfect.
The second book finished was  Wye: A Zombie Novel by Jack Croxall. This was one of those semi random picks from kindle unlimited and turned out to be a pretty interesting story. It's told in the form of a journal written by Wye (Theadora) as she travels across England after the zombie apocalypse has killed all of her family and friends. All is not as it seems however and even from the beginning it is clear that Wye is not the most reliable of narrators. This wasn't without its flaws, it's a little bit slow in places and I found the jumps back and forward in time confusing as there are no headers or dates, but it's an intriguing story and I'd read more from this author.
After Wye I was in the mood for something a bit more positive and uplifting and picked up The Truth About Alice by Jennifer Mathieu, an ARC I'd received via NetGalley. I was expecting this to be similar to Moxie which left me feeling all fired up but unfortunately this turned out to have the opposite effect. It's about the damage rumors can do to a reputation, slut shaming and what lengths people will go to to be part of the popular crowd so it depressed the hell out of me. None of the characters are particularly likable (maybe one) so it was difficult to care about them or what the truth about Alice was.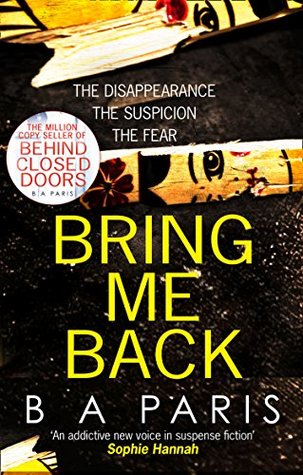 The final book finished was thriller, Bring Me Back by B.A. Paris which I also received from NetGalley. This was one of those completely addictive reads. I swear every chapter ends with some kind of cliffhanger or teaser of what's to come so you have to keep reading (damn you B A Paris). I ended up reading the whole thing, cover to cover, on Sunday. I probably should have been cleaning or writing up this weeks blog posts but that just didn't happen. Needless to say I'm writing this late on Tuesday night.
---
Reading Next
I've managed to get my NetGalley shelf down over the last couple of weeks so I would like to reduce it even further by reading Skin Deep by Liz Nugent and The Exact Opposite of Okay by Laura Steven. I'm also way too excited about the Shatter Me series finally being available on Amazon. I received the first book from NetGalley and pre-ordered the remaining books as soon as I finished it. I'm thinking it may be time for a full on series binge this weekend starting with Unravel Me.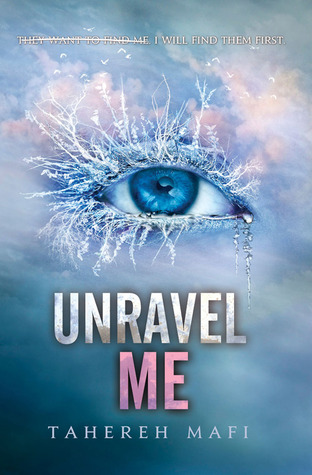 Have you read any of the books on my list this week? Any others you'd recommend? As always please feel free to leave comments and links below.
Happy Reading ❤