The WWW Wednesday meme is currently hosted by Sam @ Taking on a World of Words and is a great way to do a weekly update on what you've been reading and what you have planned.

To take part all you have to do is answer the following three questions:
What are you currently reading?
What did you recently finish reading?
What do you think you'll read next?
---
Currently Reading
I
 had to put my next RL book club book, A Man Called Ove by Fredrik Backman, on hold for a bit while I finished off a couple of ARC's but I picked it up again yesterday morning and I don't think I've put it down since. There is just something I love about Backman's writing and Ove could be one of my all time favorite characters. He's just such a grump, always insisting that no one does things properly but he secretly has a heart of gold. I think I've spent the past 24 hours alternating between laughing and crying. I am crossing everything that this has a happy ending as I don't think I could take the alternative.
Speaking of books I suspect may not have a happy ending I'm also reading Wye: A Zombie Novel by Jack Croxall. I picked up X: A Short Story by the author last week because it fit a challenge and it seemed promising so I wanted to read more. I've also just been in the mood for a zombie story. I find the human behavior in these types of stories so fascinating.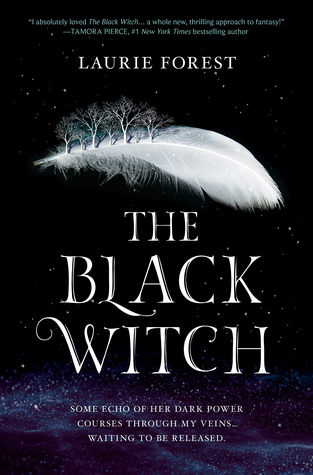 Finally, on audio, I started listening to The Black Witch by Laurie Forest at the weekend. I'd put a hold on this at the library and completely forgot about it, so was surprised to get the notification it was in. It seems to be quite a long one (around 16 hours) and I'm only a couple of hours in so it's pretty early days but I do think this could be good. I have some suspicions that it may be a little tropey and possibly slow (hardly anything has happened in 2 hours) but hopefully I'll still enjoy it.
---
Recently Finished
Things have thankfully calmed down at work and I've had a few days off so I'm finally starting to get back into my reading. I am still struggling to decide what I want to read but I am at least finishing the books I'm starting rather than abandoning them after a few pages (or at least most of them).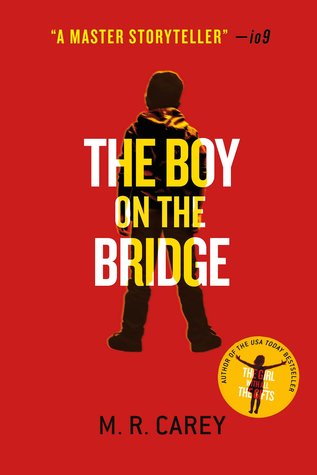 The first book finished this week was The Boy on the Bridge by M.R. Carey and I even managed to get a review up. This was one of those books I'd been wanting to read for ages but hadn't been able to squeeze it in and, if you've read the Girl with all the Gifts, you'll know it was probably not going to be a quick and easy read. I'm not sure I would say The Boy on the Bridge was quite as good but it is worth reading to get answers to a lot questions. It also has an absolutely incredible ending which on its own bumped my rating up at least half a star.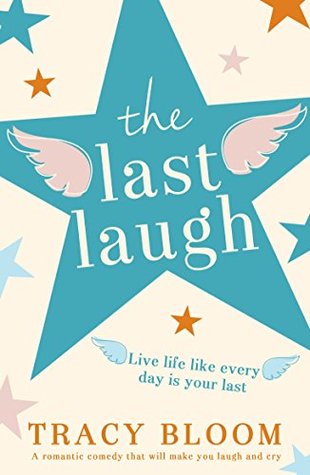 Because I'm an idiot, the next book I picked up after the traumatic ending of The Boy on the Bridge was The Last Laugh by Tracy Bloom. I have no idea what I was thinking as this was yet another emotional read, it's about a 45 year old woman who is diagnosed with a terminal illness and discovers her husband is cheating on her (fun times!!!). Thankfully though while I did cry for a large proportion of the story there were quite a few laughs too. This is my second or third book by Bloom and I do like her writing, I flew threw the whole story in more or less a day. You can read my full review here.
The third and final book finished this week was The Lathe of Heaven by Ursula K. Le Guin, which I listened to on audio
. I have to confess I listened to the last couple of hours on double time (I don't recommend this) because I had to get it finished by a specific time for a challenge. Unfortunately as a result I didn't get to appreciate the ending which I'm sorry about as I was finding it fascinating. This is the one and only book by LeGuin I've read, it's probably not something I would have sought out, but I enjoyed it so much more than I expected. Hopefully I can pick up some of her other books soon.
---
Reading Next
Pretty much all of my reads over the last couple of weeks have been rather emotional so I'm feeling a bit fragile. I think I therefore need something more up beat and happy, or possibly super dark and violent, just not another sob fest. I do have a few rapidly approaching ARC publication dates so I'm leaning towards The Truth about Alice by Jennifer Mathieu or Bring Me Back by B.A. Paris. I'm also going to see Holly Black and Alwyn Hamilton at the end of March so I may go for one of their books.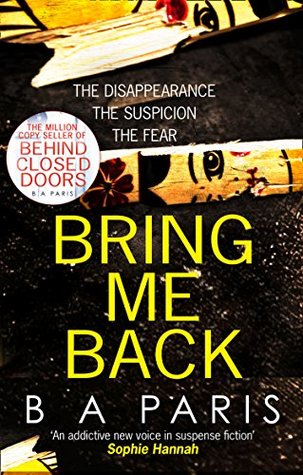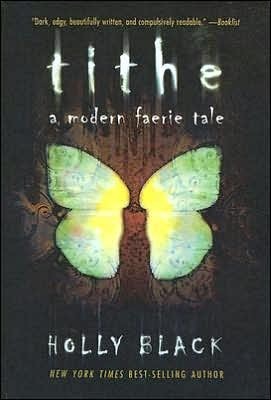 Have you read any of the books on my list this week? Any others you'd recommend? As always please feel free to leave comments and links below.
Happy Reading ❤