The WWW Wednesday meme is currently hosted by Sam @ Taking on a World of Words and is a great way to do a weekly update on what you've been reading and what you have planned.

To take part all you have to do is answer the following three questions:
What are you currently reading?
What did you recently finish reading?
What do you think you'll read next?
---
Currently Reading
I'm a little bit all over the place with my reading again, I think I've read the first few pages of I don't know how many books then changed my mind. I have however finally settled on The Gentleman's Guide to Vice and Virtue by Mackenzi Lee. I've been desperate to read this ever since I first heard about it but had been starting to get a little worried it wouldn't live up to expectations. I only started it this morning but I'm already loving it. If only I didn't have to go to work and could just stay in bed all day reading.
The other book I'm kinda reading at the moment is Brave by Rose McGowan. I say kinda because I started it but after reading around 15-20% I parked it. I'd picked it up out of curiosity after hearing so much about it but I'm not sure it's for me, or at least not at the moment. It seems like it'll be an fascinating read but the tone is just so angry and so anti men (and the whole of Hollywood) that I don't think I'm in the right mood for it. I can understand why McGowan is so angry but right now I need something a bit more positive and happy.
On audio, I've somehow started listening to 13 Reasons Why by Jay Asher. I've seen the TV series, read the book, so I suppose I may as well complete the trifecta by listening to it too. Honestly I was just hunting for something short and easy on Overdrive and this popped up. It does work really well as an audio as they have different narrators for Clay and Hannah so it's almost like a conversation at times. I'm not sure if I'll finish this as I have another audio I should probably be starting and really, I'm pretty sure I know the story.
---
Recently Finished
I've been working flat out since Christmas so it's safe to say that I'm reaching the tired and grumpy stage and am finding it harder and harder to concentrate on pretty much anything. It's definitely affecting how much I read and also the type of book I'm picking up but I have managed to finish three books.
The first of these, The Duchess Deal by Tessa Dare, was a book I'd received from Netgalley and was a really easy and fun read. It's historical romance and is a Beauty and the Beast type story. A Duke left horribly scarred from his time at war convinces a poor seamstress to marry him so he can have an heir to his title and property. They bicker, they tease each other and they flirt a lot so it's very funny and pretty steamy. Perfect for my mood.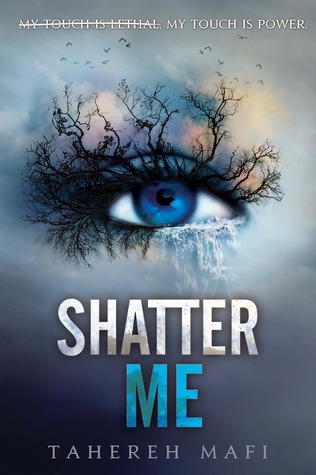 The second book finished, Shatter Me by Tahereh Mafi. was also pretty heavy on the romance but that's not why I loved it. This is a series I've been trying to find for ages but I don't think has been available in the UK (or at least I could never see it anywhere). It's a dystopian about a girl who's been locked up in prison alone for 264 days because her touch is lethal, and then she gets a new cell mate.
The style of this is very unusual and actually there's a warning from the publisher at the start so you know it's deliberate. MC Juliette is a little unbalanced after being alone for so long so she repeats, she counts, she loses her way in the middle of sentences. I know a lot of people have complained about it but I loved it. It was when it became more coherent and normal that it lost it a little for me. I am however looking forward to reading the rest of the series. Just need to wait till it's released in March.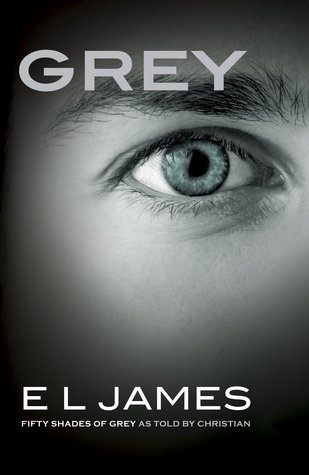 The third and final book finished this week was Grey by E.L. James. Shameful confession time, I actually kinda liked Fifty Shades. It's wrong in so many ways but for some reason I found it addictive reading. Grey is the Midnight Sun of the series and tells Fifty Shades from Christian's side. Not entirely sure we needed to hear his side but it does give a bit more of his history. No doubt I'll read Darker at some point but I have no plans to rush out and buy it 🙂
---
Reading Next
I have a few fast approaching publication dates for ARCs I haven't read yet so I'm thinking I should probably make them my priority. I also need to try and find a book by an author who died this year for a challenge so I think I'm going to try an Ursula K Le Guin. I'm not a big sci fi fan though so not sure how I'll fare.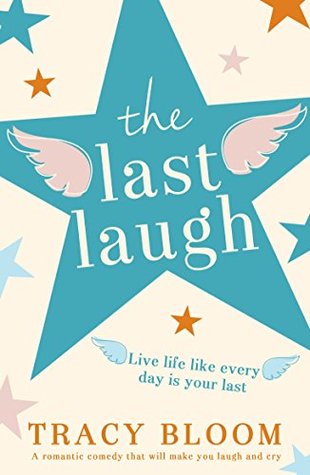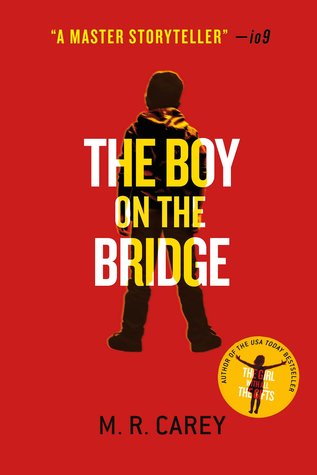 Have you read any of the books on my list this week? Any others you'd recommend? As always please feel free to leave comments and links below.
Happy Reading and Happy Valentines Day ❤