The WWW Wednesday meme is currently hosted by Sam @ Taking on a World of Words and is a great way to do a weekly update on what you've been reading and what you have planned.

To take part all you have to do is answer the following three questions:
What are you currently reading?
What did you recently finish reading?
What do you think you'll read next?
---
Currently Reading
My reading is a bit all over the place at the moment, I keep starting books then changing my mind so technically I'm probably partway through about five. My main focus at the moment is however on Force of Nature by Jane Harper which I received from NetGalley. I started it on Monday and unlike the other books I've started since the weekend it's definitely holding my attention. It's the follow up to The Dry (although it could be read as a standalone) and I think may turn out to be even better.
Still no progress on Frankenstein I'm afraid. I wandered off and started listening to something else over the weekend so this was put on hold.
---
Recently Finished
The team reading challenge I'm participating in is still playing havoc with my reading plans at the moment, which is proving to be both good and bad. I'm finally getting the push to read those books that have been on my TBR for years but the timing is not always right for my mood and I have found myself having to rush them at times to meet a deadline. I have however finished x books this week which is pretty impressive for me.
The first book finished this week was Moxie by Jennifer Mathieu (technically I finished it last Wednesday but I'm still counting it). This was one of those books I'd bought ages ago but had been putting off due to all of the hype around it. I'm always super wary of hyped books (particularly YA contemporary) as they often disappoint, but this was one of the exceptions.
It's not perfect (I wouldn't say it was a five star read) but I did find myself really enjoying it and think I read the whole thing it a couple of days. It's about the girls in a school who get fed up being treated as second class citizens and decide to take action. It's got a really strong feminist message but doesn't get preachy so one I would recommend all YA's read (girls and boys).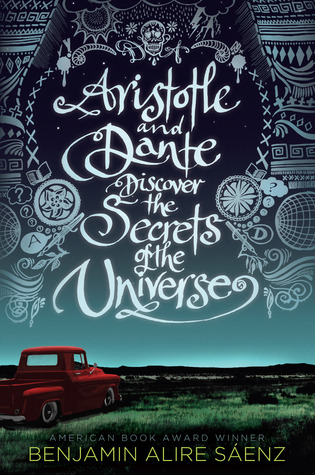 The next book finished, Aristotle and Dante Discover the Secrets of the Universe, was all about the boys. Two 15 year old Mexican-American boys in fact, Aristotle and Dante, who become friends and discover some unexpected truths about themselves and the world around them. Unpopular opinion time, I didn't love this. It may just have been that I was in the wrong mood for it (I've been working 60 hour weeks, totally stressed and still not completely free of that virus) and didn't have much empathy for two teenage boys moaning about not fitting in / no one understanding them but the style didn't really work for me either. It just seemed too episodic, jumping from one scene to the next with no real story (or point). I could appreciate a lot of the writing but sorry I just didn't enjoy it.
The third book finished was RL bookclub book The Dry by Jane Harper and at long last we finally have a book club pick I really enjoyed. This is a murder mystery set in small town Australia during a drought. It's not a fast paced or particularly original story but what I really loved was the sense of atmosphere the author created. It reminded me a little bit of Tana French's stories where the focus is less on the murder or the action and more on the community and the detectives. I think this is going to be a new favourite series for me.
The fourth and final book finished this week was the audiobook of The Alchemist by Paulo Coelho. This was a bit of a random pick to fit a challenge task but I'm glad to have listened to it. I saw another reviewer describe it as a fable and I think that word describes it perfectly. I did really enjoy this, it's not very long and has quite a simple story but does make you think. The one thing that I didn't like about it is the way it portrays women. There are almost no women and those there are seem to be there solely as love interests or as an interference to the hero's personal legend.
---
Reading Next
I'm going to see Pierce Brown at his Glasgow book tour stop tomorrow so I had been hoping to read Iron Gold before then but realistically that is never going to happen. I do still want to read it though so hoping to pick up at the weekend. I also have a couple of ARCs which are due to be published in February, The Belles and The Last Laugh so hopefully I'll make a start on them too.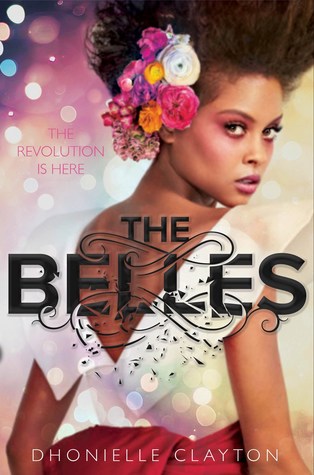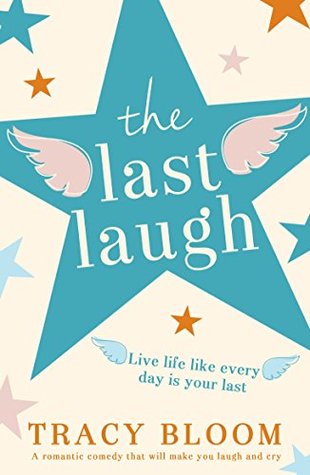 Have you read any of the books on my list this week? Any others you'd recommend? As always please feel free to leave comments and links below. I may be a little slow responding this week again due to work pressures but I'll get there eventually.
Happy Reading!!