The WWW Wednesday meme is currently hosted by Sam @ Taking on a World of Words and is a great way to do a weekly update on what you've been reading and what you have planned.

To take part all you have to do is answer the following three questions:
What are you currently reading?
What did you recently finish reading?
What do you think you'll read next?
---
Currently Reading
I started reading Moxie by Jennifer Mathieu on Monday morning and I'm very nearly finished it already, it's such an easy and enjoyable read. I do love books with feminist themes but have to confess I did have my doubts over whether this book was as good as a lot of the reviews made out. It has however really impressed me and also made me pretty angry about the way the girls in the school are treated. I do think it's maybe a little exaggerated (or at least I hope it is) but it's certainly very relevant and has made me think about behaviors and attitudes I've experienced.
No progress on my current audiobook Frankenstein I'm afraid. I haven't really driven anywhere in the last week and I mostly listen in the car. This one seems to be taking forever but I'm determined to finish it.
---
Recently Finished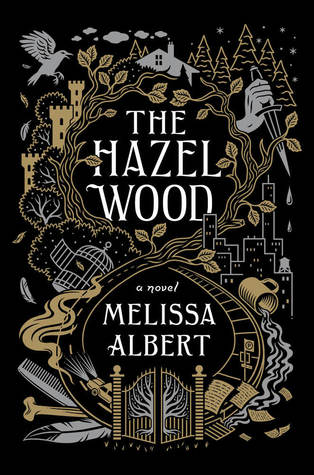 Work is still completely crazy at the moment and to make matters worse we've had a lot of snow which has been making getting anywhere a bit of a nightmare. Needless to say I haven't been managing to read as much as I would like. I have however finished three books this week, the first of which was an ARC of The Hazel Wood by Melissa Albert. Wow I really loved this book. Considering how completely exhausted and stressed I've been it managed to hold my attention and I actually found myself getting lost in it at times. It's a story about stories and has some Alice in Wonderland type elements to it but it's really creepy and dark. I'm hoping to have my review up tomorrow but failing that it'll be up at the weekend.
The second book finished, The Deal by Elle Kennedy was a reread for me. It fit a challenge and it's a book I really love so I couldn't resist. It's just so funny and sweet and I love the relationship between Garret and Hannah. Their banter and flirting just makes me smile so much.
The third and final book finished, They Both Die at the End by Adam Silvera was probably a bit less of a fun read but I did really love it. It's one of those books I bought when it first came out but kept putting off because it didn't feel like the right time. It ended up fitting a challenge though (orange cover) so it gave me the push I needed to brave it. The title does suggest it may not have the happiest of endings but I kept hoping throughout that it was wrong. I absolutely adored MC Mateo and wanted him to have a happily ever after. I'm not saying what does happen but yep this book pretty much broke my heart. My review went up on Sunday and you can find it here.
---
Reading Next
My reading is still being driven by the Cutthroat Book Club team challenge I'm taking part in at the moment. This is probably one of the most restrictive team challenges I've ever taken part in but I have to admit that it's pushing me to read a lot of the books from my backlist which is no bad thing.
Next up though will probably be The Dry which is my next book club book (the meeting is the 1st so I really need to make a start) followed by The Belles which is an ARC that's due out at the start of February too. I also want to pick up Iron Gold by Pierce Brown as I'm going to see him when he comes to Glasgow next Thursday on the Red Rising book tour.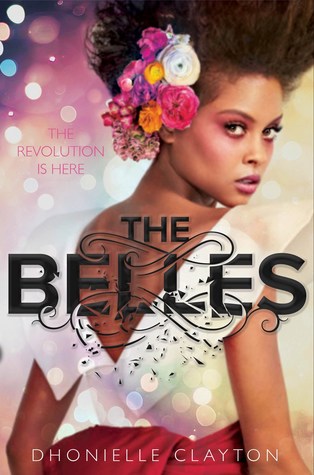 Have you read any of the books on my list this week? Any others you'd recommend? As always please feel free to leave comments and links below. I may be a little slow responding this week again due to work pressures but I'll get there eventually.
Happy Reading!!