The WWW Wednesday meme is currently hosted by Sam @ Taking on a World of Words and is a great way to do a weekly update on what you've been reading and what you have planned.

To take part all you have to do is answer the following three questions:
What are you currently reading?
What did you recently finish reading?
What do you think you'll read next?
---
Currently Reading
I started reading The Hazel Wood by Melissa Albert at the weekend but haven't had much reading time so not a huge amount of progress. What I have read I've been really enjoying, it's a kind of Alice in Wonderland themed story so a little bit strange and confusing but in the best possible way.
On audio I'm still listening to Frankenstein, narrated by Dan Stevens and have actually managed to make a bit of progress. I think I'm about half way through but I'm just not in the right mood for it and it's kind of annoying me at the moment.
---
Recently Finished
I'm finally feeling a lot better but unfortunately this is my super busy time at work so I've been struggling to fit in much time for reading (or blogging). I have however managed to finish two books this week. The first of these was  It Only Happens in the Movies by Holly Bourne. I bought this a while ago and after reading and loving How Do You Like Me Now I was very excited about it. Unfortunately however it didn't quite live up to expectations. It is brilliantly written, and very real in its portrayal of a teenage relationship but I suspect I just read it at a time when I was looking for a bit more fantasy and happily ever after. This had some funny moments but for the most part left me feeling a bit down.
The second book finished Ready to Were by Robyn Peterman was a reread that I needed for a challenge but I very much enjoyed it. It's very short at around 170 pages but it's quite a fun story about a werewolf who has to return to the island where she grew up to investigate some disappearances. That all sounds pretty straightforward and serious but it's really not. She has a cross dressing gay vampire best friend, a Grandmother who dresses inappropriately and can beat her up and an alpha were ex who doesn't want her anywhere near the case.
---
Reading Next
I'm still probably going to be picking my reads based on what fits various team challenges for the next month or so but I am hoping to get to the following books at some point. A few are ARC's, one is a library book due back and the other is my next real life book club book.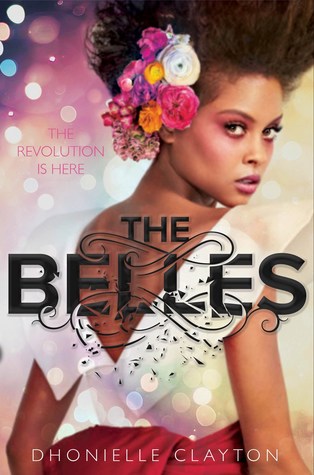 Have you read any of the books on my list this week? Any others you'd recommend? As always please feel free to leave comments and links below. I may be a little slow responding this week due to work pressures but I'll get there eventually.
Happy Reading!!