The WWW Wednesday meme is currently hosted by Sam @ Taking on a World of Words and is a great way to do a weekly update on what you've been reading and what you have planned.

To take part all you have to do is answer the following three questions:
What are you currently reading?
What did you recently finish reading?
What do you think you'll read next?
---
Currently Reading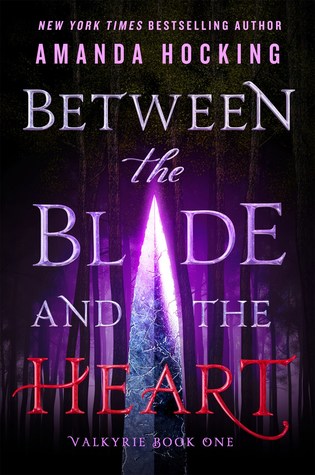 I started reading Between the Blade and the Heart on Christmas Eve but have to admit I'm struggling a bit as I just can't seem to get into it. I'm considering DNF'ing as there are a lot of more appealing books on my shelf but I think I'm going to try and push through and just get it finished.
I'm technically also still reading The Immortalists by Chloe Benjamin, technically because I don't think I've read a single page since last week. I haven't been in the right mood for it so I went off and read a few other books instead.
On audio I'm listening to The Monster Collection and am currently partway through Frankenstein. I haven't been driving much over the week so not a huge amount of progress but I am really enjoying it.
---
Recently Finished
I've been doing a lot of reading since finishing up work for the holidays on Thursday so even with family stuff I've somehow managed to finish three books. The first of these was When It's Real by Erin Watt. This is one of those books I bought a while ago and have been trying to find the time to read.
As things were starting to get to me a bit last week I thought it would be the perfect book to distract me and calm me down and this was so right. I found it difficult to put down and found myself flying through the pages. It's not a wholly original story but it's still a fun read. My only issue was the main characters ages. Maybe I'm getting old and bitter but I struggle with 17 year olds meeting the love of their lives.
I was in the mood for more romance after When It's Real so when Truth or Beard popped up for free on Amazon I couldn't resist. I'd heard so many great things about this series I had high expectations and I did enjoy it. I just didn't quite love it as much as I hoped I would.
There's nothing wrong with it. It's funny, fast paced and has two very likeable main characters with real chemistry but it just didn't wow me. I do think it could maybe have been a bit shorter and sharper but it was enjoyable.
The final book finished this week was Not If I Save You First by Ally Carter which I'd received from NetGalley. This was my first Ally Carter and I loved it so much I've already been off hunting for some of her other books.
It's about the daughter of a secret service agent who was best friends with the presidents son until something happened and her father decided to move them to the middle of nowhere in Alaska. When the president's son Logan is sent to stay with them and gets himself in trouble she has to decide whether to save him.
It's not out for a few months so too early for a full review (unless you wander over to Goodreads) but it's really funny and the main character Maddie is fabulous.
---
Reading Next
Looking at the publication dates of some of the ARCs I have I think I should probably be picking up Everless or Sourdough next but all plans are kind of out the window until after the holidays so we'll see what I feel like. There are quite a few books I own which I've been keen to read for months and haven't gotten to so I may pick them up instead. I really want a book I can get lost in so happy to take recommendations.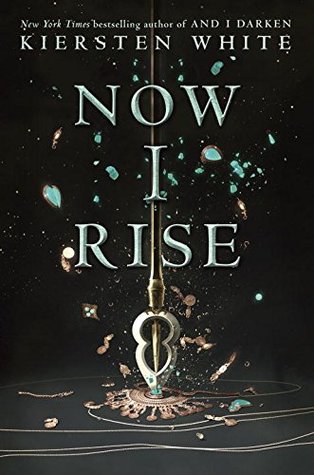 Have you read any of the books on my list this week? Any others you'd recommend? As always please feel free to leave comments and links below.
Happy Reading!!