The theme for this weeks Top Ten Tuesday over at The Broke and the Bookish is top ten books on your Winter TBR which is perfect for me as I was planning on writing a winter TBR post. I'm not very good at sticking to a plan for my reading but I do find it helps to motivate me if I actually note them down. I can't guarantee I'm going to read all of these but they are the ones I hope to get to.
---
ARC's
I've been making great progress on my ARC's over the past few weeks and finally managed to get my NetGalley ratio over 80%. Assuming I don't go too nuts with the request button I only really have the following books due.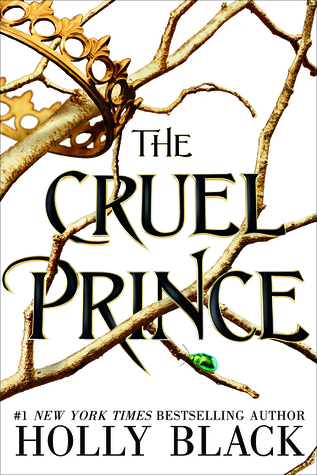 Everless by Sara Holland (YA Fantasy) – There seems to be quite a lot of hype around this which is making me kinda nervous about it but so far all of the reviews look positive so I am looking forward to it. I do love the idea of time as a currency.
Everything is Lies by Helen Callaghan (Thriller)  – I read and loved the authors debut novel Dear Amy (review) so I jumped at the chance to get a copy of her new one. This one is about a woman who finds her parents dead in an apparent murder suicide. She doesn't believe it so starts digging into the past.
Cruel Prince by Holly Black (YA Fantasy – This will be my first Holly Black book but I can't wait to read it. It's been far too long since I've had fey in my life.
Furyborn by Claire Legrand (Another YA Fantasy) – Hmm there seems to be a lot of YA fantasy on this list, oh well. This is a book I was swithering over requesting on NetGalley and ended up getting a copy in a book subscription box.
---
Library Books
Because I clearly don't have enough books to read I've been hitting up the library yet again to get some more.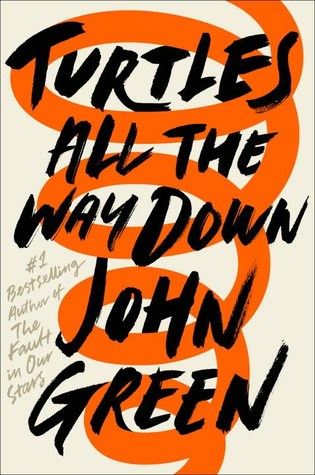 The Muse by Jessie Burton (Historical) – This is my next book club read but is one I've been curious about for a while. I don't read a lot of historical fiction but there's something very tempting about that cover
Turtles All the Way Down by John Green (YA Contemporary) – I know I swore after reading Looking for Alaska that I was never ever reading another book by Green but it seems to be everywhere so I feel like I have to read it. We'll see how it goes and whether my Green ban is reinstated or ditched.
Forgive me, Leonard Peacock by Matthew Quick (YA Contemporary) – I read another Matthew Quick book a year ago (which I totally can't remember the name of) and found it weird but brilliant so I've been keeping my eye out for another book by him.
The Silent Companions by Laura Purcell (Gothic Horror) – I spied this at the library and couldn't resist picking it up. I like a good spooky ghost story so I have high hopes.
---
Owned
I have so many books, physical and ebooks, that I just never seem to get round to reading that I'm hoping now my ARCs are semi under control I can finally get to. These are probably more possibles than definites as it will depend what I'm in the mood for.
They Both Die at the End by Adam Silvera (YA Contemporary) – I keep buying Silvera books but never seem to get around to reading them. This is my latest purchase and probably the one I'm most excited about.
It only Happens in the Movies by Holly Bourne (YA Contemporary) – I've literally just finished an ARC of How Do You Like Me Now? and absolutely loved it (it's rare to come across a book which is just so real) so I really want to read another book by Bourne and this one is sitting on my kindle waiting for me.
When It's Real by Erin Watt (NA Romance) – With all of these serious books I think I'm going to need a bit of romance so would really like to pick up this one.
The Crown's Game by Evelyn Skye (YA Fantasy) – I have started this book three times and haven't made it past chapter 2 yet. Nothing against the book, it's just never been the right time. It does seem like it'll be a good one for the Christmas holidays so maybe I'll go on a series binge, fueled by mince pies and chocolate.
---
So that's my TBR for the next couple of months. I would also really like to sneak in a classic or two, maybe a re read of Jane Eyre and my first attempt at Great Expectations or another Dickens, but we'll see. I'm not generally very good at sticking to a reading plan.
Do you have a list of books you're hoping to read over the winter period? Can you stick to a reading plan or are you more of a mood reader? Have you read any of the books on my list? Any I should race to read or avoid like the plague?
Feel free to leave comments below and links to your own top ten's.