The WWW Wednesday meme is currently hosted by Sam @ Taking on a World of Words and is a great way to do a weekly update on what you've been reading and what you have planned.

To take part all you have to do is answer the following three questions:
What are you currently reading?
What did you recently finish reading?
What do you think you'll read next?
---
Currently Reading
I literally just finished a book five minutes before writing this post (on Tuesday evening) so while I'm sure I will have picked something to read on my commute this morning I'm not sure what that will be yet (I have plenty to choose from).
I do however have a new audio book on the go. I was wandering round the library (cos ya know, 400 books on my TBR is not enough) when I spotted some CDs one of which was La Belle Sauvage by Philip Pullman. Needless to say I couldn't resist. I do have the physical book but I just haven't had the time to read it so this is working out really well.
I'm almost finished disc 3 of 10 and really enjoying it. It's narrated by Michael Sheen who does an absolutely brilliant job at bringing the story to life. I will definitely be looking out for more books narrated by him.
---
Recently Finished
My house is an absolute disaster zone, I've had quite a few late nights and completely neglected my boys but it's great news as it means I've finally got my reading mojo back. I finished three books over the last week and every one of them has been worth giving up sleep for (who needs it anyway).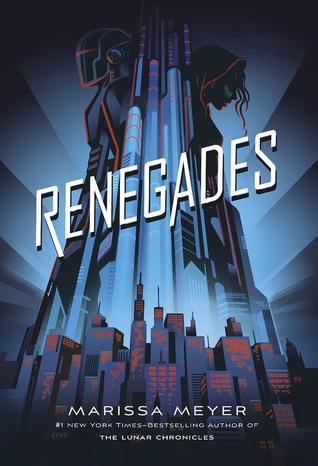 The first book finished was YA superhero story Renegades by Marissa Meyer which I'd received from NetGalley. It reminded me a lot of X-Men with two groups of people with super powers battling it out for control. It's full of all of the best superhero type cliches, secret identities, tragic backstory, development (or loss) of powers, high tech gadgets and a bit of betrayal. The highlight for me though was how Meyer had me constantly switching allegiance. She is brilliant at writing sympathetic villains and less than perfect heroes. It does suffer a little from too many characters and a lot of world building and back story but the second half in particular I couldn't put down. You can read my full review here.

Second book finished was another NetGalley pick, If There's No Tomorrow by Jennifer L. Armentrout. It's a YA contemporary and in a not uncommon story is about a girl who makes a mistake that has life changing consequences for her and those around her. I started this on Sunday morning intending to read just a couple of chapters before I got up and ended up reading the whole thing in one go. I just couldn't stop. It's an incredibly emotional read and should probably come with a warning (or at least a box of tissues) but I really enjoyed it. It's not wholly original in terms of plot so not a stand out read but still one I'd recommend if you like contemporary.
The third and final book finished was Copycat by Alex Lake. I'd won this in a Goodreads giveaway and started it a couple of weeks ago but had to park it while I caught up on ARCs. I finally managed to get back into it on Monday and ended up blitzing my way through it. It's about a woman who discovers someone else has set up a duplicate facebook account in her name and is sending emails to friends and family claiming to be her.
It is one of those books that's kinda frustrating as the characters do silly things you want to shout at them for but it does keep you guessing. The ending was a little rushed and there were a couple of things that didn't make sense but it was a very enjoyable read.
---
Reading Next
I finally managed to get a copy of Killman Creek by Rachel Caine (it's Read Now on NetGalley) so I'm very tempted to read it straight away however having just finished a thriller I'm thinking I should read something else first. I should really be picking up Goodbye Perfect or My Side of the Diamond but I think I'm in the mood for a romance so any recommendations gratefully received.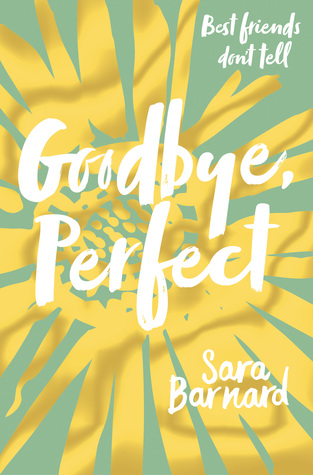 Have you read any of the books on my list this week? Any others you'd recommend? As always please feel free to leave comments and links below.
Happy Wednesday Everyone!!!