The WWW Wednesday meme is currently hosted by Sam @ Taking on a World of Words and is a great way to do a weekly update on what you've been reading and what you have planned.

To take part all you have to do is answer the following three questions:
What are you currently reading?
What did you recently finish reading?
What do you think you'll read next?
---
Currently Reading
I started reading Renegades by Marissa Meyer yesterday morning and while I'm only about 5% in I am already loving it. I just really like her writing, it draws you instantly, and I'm a big fan of the whole superhero thing so this this is right up my street. Fingers crossed it lives up to expectations.
I also still have Copycat by Alex Lake on the go but have had to pretty much park it while I try to beat publication dates for some of the ARCs I have.
---
Recently Finished
I got a bit distracted by stalking Benedict Cumberbatch the filming that was going on in Glasgow last week (pic above from outside my office) but I managed to finish three books.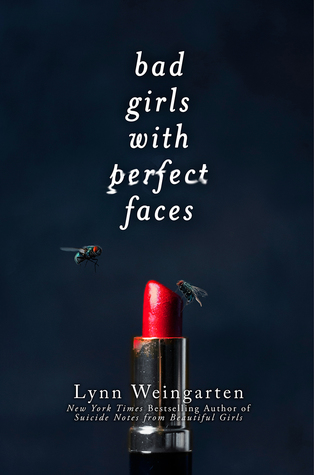 The first of these was YA thriller  Bad Girls with Perfect Faces by Lynn Weingarten which I'd received from NetGalley. I'd previously read and loved the author's previous book Suicide Notes from Beautiful Girls but I think this might have been even better. Honestly it was so good I was picking it up at every possible opportunity.
It's a dark and twisted story about girl who's in love with her best friend and is trying to pluck up the courage to tell him when his cheating ex reappears in his life and starts trying to win him back. Girl sets up a fake email and insta to catfish the ex but it all goes disastrously wrong. I posted a raving review at the end of last week with all of my feelings but in summary I loved it and would definitely recommend if you like a good thriller.
The second book finished this week was another NetGalley pick, Strange Weather by Joe Hill. It's a collection of four short novels very loosely linked by bizarre weather events. This is the first full book I've read by Hill (I started the Fireman but still haven't finished) and I really enjoyed it. I did prefer some stories to others but each one had something about it I loved. The shorter format was both brilliant and really annoying (I need to find out what happens next). It's definitely encouraged me to go back and finish The Fireman and also read some of his other books.
The third and final book finished was The Truth and Lies of Ella Black by Emily Barr. I read and absolutely adored Barr's previous novel The One Memory of Flora Banks so I was very excited to receive this from NetGalley a few weeks ago.
Unfortunately while it does have a lot of similarities in writing style I'm not sure I can really say I enjoyed this. There was one really disturbing incident pretty early on in the story that I just couldn't get past and from there on in I think I was just looking for problems. Something that wasn't too difficult as there were quite a few things about it that made it uncomfortable reading.
I'm still swithering over whether to review it here but you can find a draft with my initial thoughts over on GoodReads.
---
Reading Next
I discovered last week that the publication and archive dates for a lot of the books on my NetGalley shelf are a lot sooner than I thought (and than it says on the shelf) so I've had to rework my reading plan a lot. I can't really complain when they're some of my most anticipated reads 🙂 I think the following will be up next.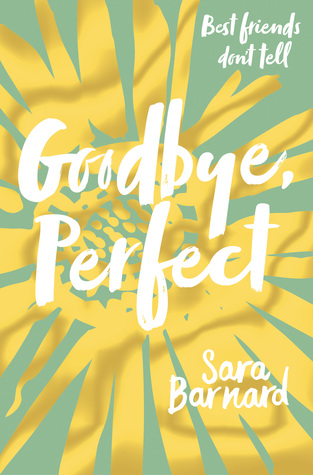 Have you read any of the books on my list this week? Any others you'd recommend? As always please feel free to leave comments and links below.
Happy Wednesday Everyone!!!