The theme for this weeks Top Ten Tuesday over at The Broke and the Bookish is ten books that feature characters __________ which fits pretty well with a post I already had planned about books dealing with memory loss or amnesia.
I'm not sure if this is just my general oddness but to me there has always been something compelling about stories with characters suffering from amnesia or memory loss. It's one of those plotlines that I literally can't resist. Just put the words memory or amnesia in the blurb and I'm in. It just raises so many fascinating questions and ideas for me. How much of who you are is determined by your memories and experiences and would you be different without them? Is it better to remember painful experiences or would you prefer to forget? What happens if you can't remember things? Will it drive you nuts or could you just move past it?
Wait, where was I again??
Anyway, I thought it would be fun (mostly for me tbh) to do a post about the books I've read with characters suffering from memory loss or amnesia. I haven't necessarily loved all of them but they've definitely fascinated me. I should say that this post is spoiler free so I've deliberately excluded any books where the amnesia thing gives away a plot twist.
YA
Originally I didn't think there were many YA stories about characters who've lost their memory but when I started to think about it turns out there are quite a few. Secret pasts, repressed memories are actually pretty common tropes and even as I'm writing this another couple of books have popped into my head but I thought I'd go with a couple of recent reads.
---
Seventeen-year-old Flora Banks has no short-term memory. Her mind resets itself several times a day, and has since the age of ten, when the tumor that was removed from Flora's brain took with it her ability to make new memories. That is, until she kisses Drake, her best friend's boyfriend, the night before he leaves town. Miraculously, this one memory breaks through Flora's fractured mind, and sticks. Flora is convinced that Drake is responsible for restoring her memory and making her whole again. So when an encouraging email from Drake suggests she meet him on the other side of the world, Flora knows with certainty that this is the first step toward reclaiming her life.
With little more than the words "be brave" inked into her skin, and written reminders of who she is and why her memory is so limited, Flora sets off on an impossible journey to Svalbard, Norway, the land of the midnight sun, determined to find Drake. But from the moment she arrives in the arctic, nothing is quite as it seems, and Flora must "be brave" if she is ever to learn the truth about herself, and to make it safely home.
This is an absolutely brilliant book and one of my favorites this year. Main character Flora can't retain any new memories for more than a few hours so has to constantly leave herself notes for even the most basic information. The story is a little repetitive as you're inside her head but there's something very likeable about Flora that makes it an irresistible read
---
We are the Liars.
We are beautiful, privileged and live a life of carefree luxury.
We are cracked and broken.
A story of love and romance.
A tale of tragedy.
Which are lies?
Which is truth?
You decide.
I'm not giving anything much away when I say that central to the plot is the fact that the main character has no memory of a specific event. I'm saying no more than this as it's a book you really need to go into blind like I did and pretty much everything is a spoiler. What I will say is that this is a brilliant book and was completely different from what I expected it to be.
---
Science Fiction
Let's face it they've been mucking around with people's memories in sci fi since the very beginning and you could probably come up with a hundred books fairly easily but I'm limiting myself to just one that really fascinated me.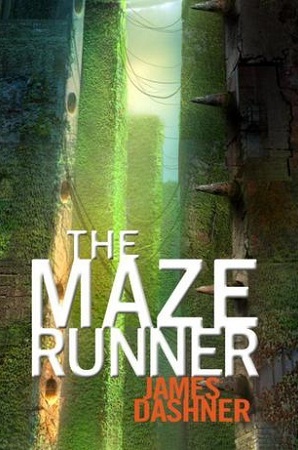 If you ain't scared, you ain't human.
When Thomas wakes up in the lift, the only thing he can remember is his name. He's surrounded by strangers—boys whose memories are also gone.
Nice to meet ya, shank. Welcome to the Glade.
Outside the towering stone walls that surround the Glade is a limitless, ever-changing maze. It's the only way out—and no one's ever made it through alive.
Everything is going to change.
Then a girl arrives. The first girl ever. And the message she delivers is terrifying.
Remember. Survive. Run.
OK safe to say this is not my favorite book (I struggled) but the best thing about it is that absolutely no one remembers anything from their life prior to entering the Glade. They don't know where they are, why they are there or even who they are. I loved this idea of mass memory loss and the impact it has on group dynamics.
---
New Adult
I don't think I've come across too many new adult books with this as a storyline, off the top of my head I can only think of a couple and one is a spoiler so I'll just stick with the one.
Never, Never by Colleen Hoover & Tarynn Fisher
Best friends since they could walk. In love since the age of fourteen.
Complete strangers since this morning.
He'll do anything to remember. She'll do anything to forget.
This is actually a series of three novella's rather than one book and parts one and two are absolutely brilliant (part three is a disappointment). It's about two teens who suddenly have no memory of who they are. Again I love the who are you when you can't remember aspects of this story and it also asks the question if you weren't a nice person is it better leave your memories lost.
---
Thriller
Amnesia is definitely becoming a pretty common trope in thrillers too, and I totally blame the first book below: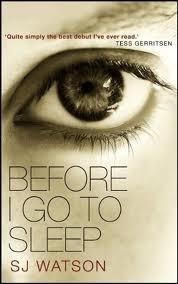 'As I sleep, my mind will erase everything I did today. I will wake up tomorrow as I did this morning. Thinking I'm still a child. Thinking I have a whole lifetime of choice ahead of me …' Memories define us. So what if you lost yours every time you went to sleep? Your name, your identity, your past, even the people you love—all forgotten overnight. And the one person you trust may only be telling you half the story. Welcome to Christine's life.
This is probably one of the first thrillers I remember reading with a character suffering from memory loss and it's a truly gripping story. Every morning Christine wakes up with no memory of anything past her childhood. What's most fascinating about this is the reliance you have on what others tell you and how open to manipulation this leaves you.
---
As dusk approaches a small Dublin suburb in the summer of 1984, mothers begin to call their children home. But on this warm evening, three children do not return from the dark and silent woods. When the police arrive, they find only one of the children gripping a tree trunk in terror, wearing blood-filled sneakers, and unable to recall a single detail of the previous hours.
Twenty years later, the found boy, Rob Ryan, is a detective on the Dublin Murder Squad and keeps his past a secret. But when a twelve-year-old girl is found murdered in the same woods, he and Detective Cassie Maddox—his partner and closest friend—find themselves investigating a case chillingly similar to the previous unsolved mystery. Now, with only snippets of long-buried memories to guide him, Ryan has the chance to uncover both the mystery of the case before him and that of his own shadowy past.
I absolutely love Tana French books. They aren't particularly fast paced but they are fascinating in how deeply they go into the character's minds. In this, the first Dublin Murder Squad book, the lead detective Rob Ryan has a hole in his memory. You might think that as it's from his childhood he will have learned how to deal with it but it just eats away at him and he begins to unravel. Not so great for him, brilliant to read.
---
You can erase the memory. But you cannot erase the crime.
Jenny's wounds have healed.
An experimental treatment has removed the memory of a horrific and degrading attack.
She is moving on with her life.
That was the plan. Except it's not working out.
Something has gone. The light in the eyes. And something was left behind. A scar. On her lower back. Which she can't stop touching.
And she's getting worse.
Not to mention the fact that her father is obsessed with finding her attacker and her mother is in toxic denial.
It may be that the only way to uncover what's wrong is to help Jenny recover her memory. But even if it can be done, pulling at the threads of her suppressed experience will unravel much more than the truth about her attack.
This is pretty much the opposite of the previous book in that rather than trying to remember a traumatic event a deliberate decision is made to forget one. Unfortunately though even though the memory is gone there is still something not right which raises the question can you ever really move on if you don't deal with trauma?
---
Romance/Chick Lit
Not a very common trope in romance/chick lit although it was actually a romance read in my teens that started my obsession with memory loss (thanks Gran).
Abby's memories are her most precious thing. Even though they're sometimes painful, she can't stop herself looking back, reliving the love of her life. Until a freak accident means that she could lose it all: every memory and experience she has ever had. Abby can't believe it's true. She feels fine. She is fine. How could she possibly forget all those moments that make her who she is? She's determined to fight it. With the help of her friends and family, Abby makes a list of things she's always wanted to do. She's going to save her memory by having the most unforgettable year of her life…
How terrifying to face the prospect of losing your memories, the things that make you you. Don't get me wrong there are definitely some things I wouldn't mind forgetting but if it meant losing all the good, no thanks. What I love about this book is the determination to fight her condition and make some memories that can't be forgotten (I'd probably just curl up in a corner and cry).
---
When twenty-eight-year-old Lexi Smart wakes up in a London hospital, she's in for a big surprise. Her teeth are perfect. Her body is toned. Her handbag is Vuitton. Having survived a car accident—in a Mercedes no less—Lexi has lost a big chunk of her memory, three years to be exact, and she's about to find out just how much things have changed.
Somehow Lexi went from a twenty-five-year-old working girl to a corporate big shot with a sleek new loft, a personal assistant, a carb-free diet, and a set of glamorous new friends. And who is this gorgeous husband—who also happens to be a multimillionaire? With her mind still stuck three years in reverse, Lexi greets this brave new world determined to be the person she…well, seems to be. That is, until an adorably disheveled architect drops the biggest bombshell of all.
Suddenly Lexi is scrambling to catch her balance. Her new life, it turns out, comes complete with secrets, schemes, and intrigue. How on earth did all this happen? Will she ever remember? And what will happen when she does?
With the same wicked humor and delicious charm that have won her millions of devoted fans, Sophie Kinsella, author of the #1 New York Times bestseller Shopaholic & Baby, returns with an irresistible new novel and a fresh new heroine who finds herself in a life-changing and utterly hilarious predicament…
I love Sophie Kinsella books and while not my favorite of hers (Got Your Number) this is definitely up there. Think 13 Going on 30 with a main character who wakes up to discover a big chunk of her life missing and that while things seem perfect they really aren't.
---
So that's my top (umm) nine books about characters suffering from memory loss. Have you read any of these? Are you as fascinated by it as a plotline as I am or do you think it's over done? Any books you'd recommend?
Feel free to leave comments below and links to your top ten's.