The WWW Wednesday meme is currently hosted by Sam @ Taking on a World of Words and is a great way to do a weekly update on what you've been reading and what you have planned.

To take part all you have to do is answer the following three questions:
What are you currently reading?
What did you recently finish reading?
What do you think you'll read next?
---
Currently Reading
I'm kind of juggling three books at the moment which is not going particularly well as I almost always focus on one and completely neglect at least one of the other two but the physical book I'm reading, The Fireman by Joe Hill, is such a big book I can't face carting it around with me (my bag is heavy enough).
I started it on Friday last week and have only managed around 100 pages so far but what I've read has been really good. It takes the usual typical apocalypse type story and flips it around to ask the question what if you were one of the "bad guys", the one who is infected with the horrible highly contagious disease that's going to kill you? What would you do to stay alive, and what if you found out you were pregnant?
The ebook I'm making a lot more progress on is another horror,  Charlotte Says by Alex Bell. I've just been in the mood for a good creepy horror story so when I spotted this on NetGalley I couldn't resist requesting (I'm saying nothing about the number of books on my shelf). I only read the author's previous book in the series during the week (more below) but thought I'd take a chance and I'm so glad I did as it's just the creepy type of horror story I love.
The third book I have on the go is the audio of the final book in the Hunger Games trilogy, Mockingjay. I've been gradually working my way through the series this year and started on this last week. It's been a long time since I read the books so it's been great to listen to them. My memory of the films is fresher so I've been surprised by all of the little differences.
---
Recently Finished
I had a bit of a busy weekend (Edinburgh Book Festival!!!) but did end up spending quite a lot of time on trains or hanging around stations so I managed to finish three books this week. The first of these was The Accident by S.D. Monaghan which I'd received from NetGalley
. It's a thriller about a man who catches his wife cheating on him and decides to confront the other man, leading to "The Accident".
I haven't had a chance to write a proper review but thought this was a really good thriller. It certainly starts incredibly well and really hooks you in (yep I shouted at the characters for doing silly things) but I did feel like it dipped in the middle with one or two too many flashbacks slowing the pace down. There are plenty of cliffhanger chapter endings which do keep you reading and it does pick up again towards the end so definitely an enjoyable read.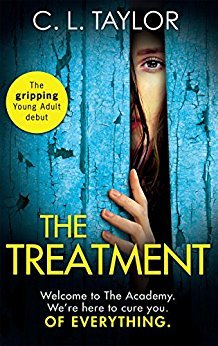 The second book finished this week was also a thriller but this time of the YA variety. Another NetGalley pick, The Treatment by C.L. Taylor is about a girl who receives a note from her brother that suggests the reform school he has been sent to is less about reform and more about brainwashing. When no one believes her she's forced to take matters into her own hands and infiltrate the school to get to her brother.
I think this is Taylor's first YA story and it's a pretty good attempt. It's definitely very readable and I finished the whole story in a few hours. I would have liked something a bit more invasion of the body snatchers and I do think some things were a little too convenient but it certainly kept me engrossed.
The third and final book finished this week was Frozen Charlotte by Alex Bell. 
It's a very creepy YA horror story about a girl, Sophie, who goes to stay with distant relatives who live in an old schoolhouse on the Isle of Skye. There are some tiny little dolls that might be evil, characters with issues, strange noises and visions and just lots of general spookiness. I do think there were some issues with the writing (it's lacking a little subtlety and depth) but it did creep me out which is probably the most important thing.
---
Reading Next
I have a few more book events coming up over the next week so may not have a lot of reading time but if I manage to finish my current reads I think I'm going to try and pick up either The Boy on the Bridge by M.R. Carey or ARC of Invictus by Ryan Graudin. There is a possibility I will be looking for something completely different so may end up picking up The Break by Marian Keyes or A Semi Definitive List of Worst Nightmares by Krystal Sutherland.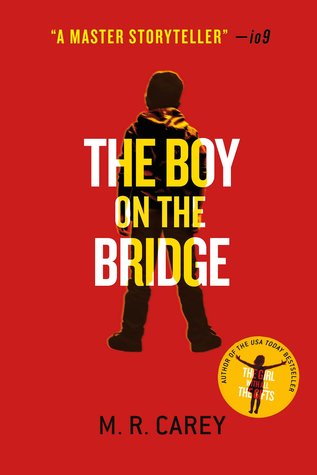 Have you read any of the books on my list this week? Any others you'd recommend? As always please feel free to leave comments and links below.
Happy Wednesday Everyone!!!