The WWW Wednesday meme is currently hosted by Sam @ Taking on a World of Words and is a great way to do a weekly update on what you've been reading and what you have planned.

To take part all you have to do is answer the following three questions:
What are you currently reading?
What did you recently finish reading?
What do you think you'll read next?
---
Currently Reading
I started reading This Savage Song by V.E. Schwab yesterday and while I'm only around 15% in I am absolutely loving it. This is one of those books I've had lurking on my Kindle forever (ok probably around a year) so it's good to be finally starting it, although I had reached the stage where I was a little bit scared to read it in case it didn't live up to expectations. It's Schwab though so I'm sure I'll be fine (and pretty much all I've heard has been good).
---
Recently Finished
Three books finished this week, the first of which was Daughter of the Burning City by Amanda Foody. This was one of my most anticipated reads of the Summer so I was very lucky to receive an ARC from NetGalley. It's a murder mystery set in a magical carnival. It's quite dark which I loved and the author has truly created a wonderful world with some very diverse characters. There are however some pacing issues and I did feel like maybe there was too much crammed in but I did enjoy it. You can read my full review here.
I wandered off my reading plan with my second book this week. I've been a big fan of Kirsty Greenwood for a while so when I saw she had a new book out, Big Sexy Love I couldn't resist. I was also in the mood for a rom com as I've been reading a lot of fantasy, horror and thrillers recently and this was perfect. It was just so funny, sweet and heartbreaking. I laughed a lot, I ugly cried and it just made me feel so good. Greenwood is a seriously under-rated author and I'd definitely recommend all rom com fans read this (and all of her other books). Reminded me a bit of Sophie Kinsella's best works (Shopaholic, Got Your Number).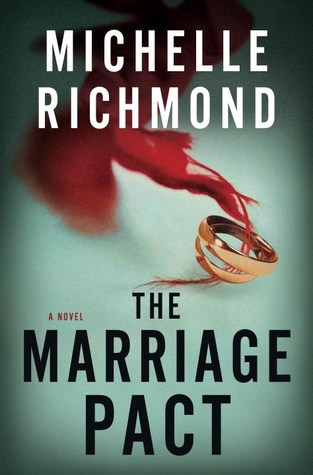 The third and final book finished was The Marriage Pact by Michelle Richmond. I started it on Sunday morning and found it very difficult to put down. It's about a newly married couple who are offered the chance to join an exclusive and mysterious group known as the pact. The goal of the pact is to keep marriages happy and intact and all members are required to follow a set of rules. A lot of the rules seem sensible but the penalties for even relatively minor infringements are fairly severe.
I found this a totally addictive read. It's all told from the point of view of the husband and his voice is instantly likable which definitely helps. The tension really builds throughout and I did find myself reading it at 3am one morning. Hopefully my review will be up later this week.
---
Reading Next
Next up I think I'll continue with Schwab's Monsters of Verity duology with Our Dark Duet. If I manage to read it before coming across any spoilers it will be a miracle. Honestly I wandered onto a GoodReads thread "Chat to Victoria Schwab" and it was littered with spoilers (why do people do this???). Anyway I also got my hands on There's Someone Inside Your House by Stephanie Perkins and Artemis by Andy Weir last week so despite having a whole reading plan I may pick one of them up.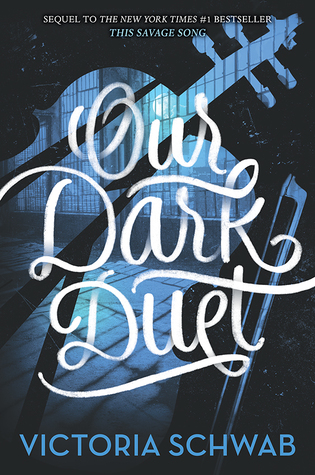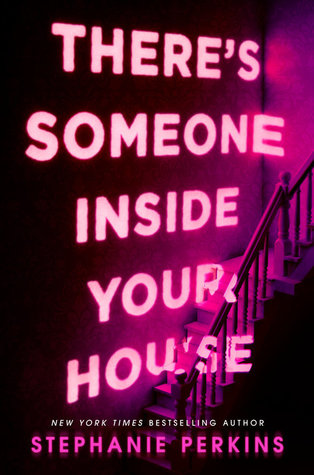 Have you read any of the books on my list this week? Any others you'd recommend? As always please feel free to leave comments and links below.
Happy Wednesday Everyone!!!