The WWW Wednesday meme is currently hosted by Sam @ Taking on a World of Words and is a great way to do a weekly update on what you've been reading and what you have planned.

To take part all you have to do is answer the following three questions:
What are you currently reading?
What did you recently finish reading?
What do you think you'll read next?
---
Currently Reading
I started reading Perfect by Cecelia Ahern on Monday and am around 20% through. It's the sequel to her debut YA book Flawed about a dystopian society where those who are found guilty of moral or ethical crimes are judged to be flawed and branded with a letter F. It's definitely an interesting concept and Ahern's writing is always good so I have high hopes. I do only have about four days to finish it though as it's due back to the library.
---
Recently Finished
First book finished this week was Strange the Dreamer by Laini Taylor. This was actually my first Laini Taylor but I very much doubt it will be my last. There is maybe a little too much imagery and description for me but the story, characters and world the author creates are wonderful. The ending in particular is stunning, edge of your seat stuff but has unfortunately left me wanting more (and with a bit of a book hangover). I'll definitely be getting the second part of this duology. You can read my full review here.
The second book finished was thriller, His Kidnapper's Shoes by Maggie James. I probably wouldn't have picked this myself but it's this month's real life book club choice so I gave it a go. The story is about a man discovering the woman who he thought was his mother had kidnapped him when he was four years old and the fall out from that discovery. Not sure if I just wasn't in the right frame of mind but I found this just ok rather than good. It's quite readable, I blasted through the whole thing in a day, but I didn't really like any of the characters and thought the plot was a bit too far fetched at times (and I read a lot of YA fantasy). 
As a little bit of a reading palate cleanser I managed to slot in short story The Bone Knife by Intisar Khanani. I have to confess I've never read a full length novel by Khanani but there's definitely something very likeable about her writing which makes me think I should as soon as possible. I get the impression she may be one of those seriously underrated authors.
The final book finished this week was The Devil's Colony (or Colon as I keep calling it 🙂 ) by Bill Schweigart. It's the third and final book in a horror trilogy about a group who investigate cryptids (monsters in the woods). I've been absolutely loving this series so I'm a little sad it's all over. While this book wasn't quite as creepy as the first book in the series I think it may be my favorite and it's definitely the biggest in terms of monster scale. The whole series has kind of reminded me of the James Herbert and Dean Koontz books I used to read in my teen years.
---
Reading Next
I've been very lucky at my local library recently and have managed to pick up a few books that I've been really looking forward to reading so hopefully I can make a start on one or more of the following before they're due back.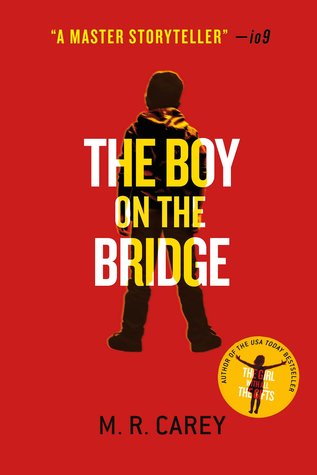 Have you read any of the books above or have any other book you'd recommend? Leave comments and links below and I'll respond when I can.
Happy Wednesday Everyone!!!