The WWW Wednesday meme is currently hosted by Sam @ Taking on a World of Words and is a great way to do a weekly update on what you've been reading and what you have planned.

To take part all you have to do is answer the following three questions:
What are you currently reading?
What did you recently finish reading?
What do you think you'll read next?
---
Currently Reading
I still seem to be juggling multiple books at the moment which is very unlike me but as of right now I'm midway through two.
The first of these, Release by Patrick Ness, I was around halfway through last week and have failed miserably to make much progress with. It's absolutely nothing to do with the book itself as I've just not been in the right frame of mind and had other books that I needed to read for challenges and group reads. I think I only have around 100 pages left so it shouldn't take me long once I get back to it.
The second book I'm currently reading is A Gentleman in Moscow by Amor Towles. This is a book I received from NetGalley an embarrassingly long time ago and kept putting off because it's historical fiction, a genre I'm not overly keen on. I finally decided to read it because it was picked as a Group read over on GoodReads (I nominated it) and I'm so glad I did because I'm absolutely loving it. It's not an action packed or fast paced story but I'm enjoying taking my time over it and the writing is beautiful. It's one of those stories where I find myself highlighting huge chunks of text all over the place.
---
Recently Finished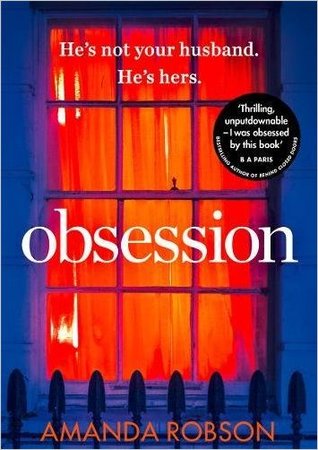 First book finished this week was Obsession by Amanda Robson which I received as an ARC from NetGalley. It's a psychological thriller about two couples, adultory and obsession. I found it a really engrossing read and when I was reading it literally nothing would distract me. I couldn't tell you anything about my commutes last week. I did think it was a little on the long side and some variety in voice (there are four narrators) would have been good but otherwise it's definitely worth reading. You can read my full review here.
I've been feeling terrible over the last few days so after finishing Obsession I felt the need for some comfort reading and blasted my way through two sports romances, The Understatement of the Year by Sarina Bowen and Out of Bounds by R.S. Grey. Both were just what I needed although the second was maybe a little OTT in certain places (if you've read it, yoga class???).
---
Reading Next
I'm determined that as soon as I finish my current reads I'll make a start on Flame in the Mist by Renee Ahdieh. It's been too long since I've read a YA fantasy. I also managed to get my hands on a copy of Thirteen Reasons Why from NetGalley so I want to read it as soon as possible. I watched the TV show a few weeks ago and absolutely loved it so I'm curious as to how they compare.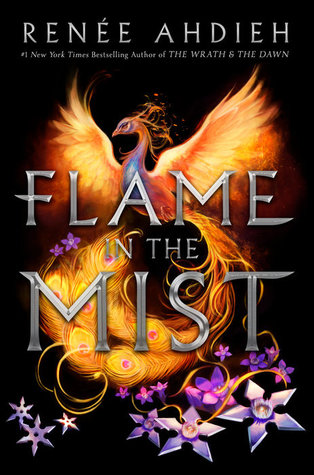 Have you read any of the books above or have any other book you'd recommend? Leave comments and links below and I'll respond when I can.
Happy Wednesday Everyone!!!