The WWW Wednesday meme is currently hosted by Sam @ Taking on a World of Words and is a great way to do a weekly update on what you've been reading and what you have planned.

To take part all you have to do is answer the following three questions:
What are you currently reading?
What did you recently finish reading?
What do you think you'll read next?
---
Currently Reading
I currently have two books on the go at the moment, the first of which is Release by Patrick Ness. I bought the physical book of this so it's taking me a little bit longer to read than usual as I'm only reading when I'm at home but I am really enjoying it. It feels quite different from his usual stories and he describes it himself as his most personal book so far so there are a few similarities and scenes from his own past. It's a lot more real than his other books have been, although there is a side story involving a ghost.
Ness has been on tour in the UK over the last couple of weeks and I was lucky enough to see him in Edinburgh. He has a fantastic attitude and is a strong voice for diversity and YA books so if you do get the chance to see him I'd definitely recommend it.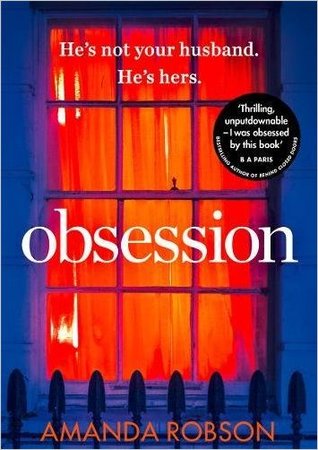 The second book I'm reading at the moment is Obsession by Amanda Robson which I received as an ARC from NetGalley (although it's out now). It's a psychological thriller about two couples, Carly and Rob and Jenni and Craig who start out as friends but jealousy, obsession and secrets start to come between them when Carly asks Rob who he would go for if he could.
I found this very addictive reading in the beginning but now that I'm around halfway through I'm wondering if it's maybe a little too long as I'm not sure it can keep the tension for another 200 plus pages.
---
Recently Finished
First book finished this week was Spandex in the City by Jenny T Colgan which was an ARC I received from NetGalley. It's chick lit meets sci fi when single, 26 year old Holly somehow becomes involved with local superhero Ultimate Man and his nemesis.
This was brilliant fun and I absolutely loved it. Colgan is mostly famous for her cosy, food related chick lit (Cupcake Cafe, Sweetshop of Dreams etc) which I love but I have to confess I've been starting to find repetitive. This is definitely something completely different. It's quirky, hilariously funny and like nothing I've read before. Just don't read it in public.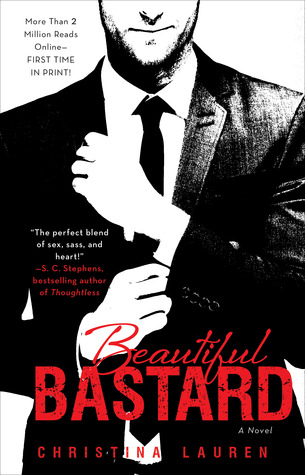 The second book I finished this week was Beautiful Bastard by Christina Lauren which is a contemporary adult romance set in an office. I was in the mood for a trashy read and had heard good things about this so thought why not. I was a little disappointed by it as I think I was expecting more but it's an okay read. I just felt like things were a little rushed and kind of repetitive.
If you're looking for a hate to love office romance I'd recommend you read The Hating Game instead (I love that book)
---
Reading Next
Similar to last week I think I'll be doing well if I finish the two books I'm currently reading but I'm participating in a group read of A Gentleman in Moscow by Amor Towles on GoodReads so I'll definitely be starting it this weekend. I'm also hoping to start Flame in the Mist by Renee Ahdieh before it's released.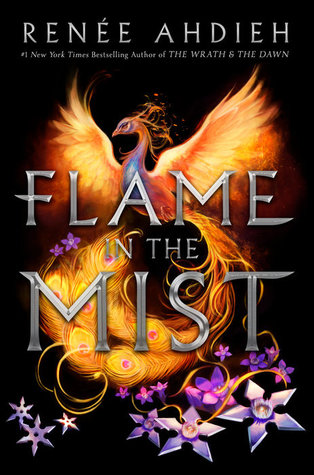 Have you read any of the books above or have any other book you'd recommend? Leave comments and links below and I'll respond when I can.
Happy Wednesday Everyone!!!