The WWW Wednesday meme is currently hosted by Sam @ Taking on a World of Words and is a great way to do a weekly update on what you've been reading and what you have planned.

To take part all you have to do is answer the following three questions:
What are you currently reading?
What did you recently finish reading?
What do you think you'll read next?
---
Currently Reading
I just started Want You Gone by Chris Brookmyre yesterday so I'm only around 20% in but enjoying it so far. It's the 8th book in his Jack Parlabane series but could probably be read as a standalone (I've certainly missed a few in the series). This time the story is about the dangers of the internet and I have to admit it's already got me thinking about all of the information I put online. I received this from NetGalley and am on the blog tour so you can expect a review this weekend.
On audio I've finally managed to get my hands on Into the Fire by Jeaniene Frost. It's the fourth and final book in her Night Prince series. This series is definitely one of my guilty pleasures and has already had me teehee-ing in the car.
---
Recently Finished
First book finished this week was Last Breath by Robert Bryndza which I received from NetGalley. It's the fourth in the DCI Erika Foster series and is possibly the best in the series so far. This time Erika and the team are on the hunt for a serial killer who stalks and befriends his victims online.
It's more of a police procedural than a who dunit but it doesn't really matter as for me the highlight of Bryndza's books are the characters. Erika isn't necessarily my favourite but the secondary characters like Moss are brilliant. I should have a full review up soon.
The next book finished this week was Nick & Norah's Infinite Playlist by Rachel Cohn and David Levithan. I have to admit I read this because it fit a challenge (yellow cover) but given my love for Dash and Lily's Book of Dares I was quite excited about it. Unfortunately it turned out to be a bit of a disappointment.
It's an easy enough read and really enjoyable in places but it just fell a little bit flat for me. It might be because I was comparing to the film or it may be I missed a lot of the music references or possibly just that I didn't really take to the characters but something was definitely missing.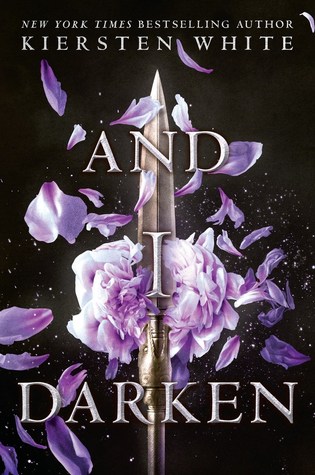 The third and final book finished this week was And I Darken by Kiersten White. I knew I wanted to read this the second I saw it was loosely based on the story of Vlad the Impaler. I'm not generally a fan of historical fiction but this is more of an alternative history where it's Vlad's daughter Lada who is the violent, slightly unstable and totally ruthless warrior on the hunt for power. Something that's not particularly easy for  a woman in that time period.
I loved this book and literally couldn't put it down. It wasn't just Lada's story it was also that of her brother Radu who's seen as a bit of a weakling and a coward but is actually the more cunning of the two. The relationship between them is fantastic and so is the story. I'm very much looking forward to the next book in the series when it comes out this summer.
---
Reading Next
My plan for the next week is to keep making some progress on my NetGalley shelf so I'm hoping to read A Dark so Deadly by Stuart MacBride and Sleep Tight by Caroline Mitchell. They are both crime/thrillers so I think I'll probably need to mix it up a bit with either Flame in the Mist by Renee Ahdieh or Legion by Julie Kagawa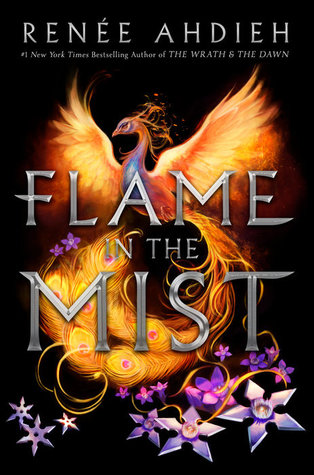 Have you read any of the books above or have any other book you'd recommend? Leave comments and links below and I'll respond when I can.
Happy Wednesday Everyone!!!