The WWW Wednesday meme is currently hosted by Sam @ Taking on a World of Words and is a great way to do a weekly update on what you've been reading and what you have planned.

To take part all you have to do is answer the following three questions:
What are you currently reading?
What did you recently finish reading?
What do you think you'll read next?
---
Currently Reading
I started The Cornish Escape by Lily Graham yesterday and am already around a quarter of the way through. This was a book I requested from NetGalley when I was in the mood for a summery (or spring) romance and while it's not exactly what I was expecting I'm really enjoying it.
The story is about a woman who, after her husband admits to having an affair, escapes to the Cornish coast. Out for a walk she comes across a derelict cottage hidden away and falls in love with it. Deciding to buy it she starts looking into its troubled past.
There hasn't been much in the way of romance so far but I'm loving the mystery around the cottage. There's something a little bit creepy about it.
---
Recently Finished
First book finished this week was The Red Road by Denise Mina. This was a book club read and the fourth in a series (why???) so it's safe to say it was a bit of a struggle. It was easy reading but there were too many characters and not enough of a plot so I found myself really not caring. It wasn't a who dunnit or a police procedural or even a character driven story so I'm just not sure what the point of it was. I don't think I'll be rushing to read any of the authors other books.
The next book finished was Blacklist by Alyson Noel which is the second in the Beautiful Idols trilogy and a book I received from NetGalley. The series is suspense/mystery about a group of teens who get mixed up in the club promotion and celebrity scene in Hollywood.
I read the first book around this time last year and really enjoyed but I think this one was better.  Someone is missing and someone is being accused of their murder so there are a few twists and turns as they investigate what happened. It's easy and kind of addictive reading but finished on a cliffhanger which is very frustrating.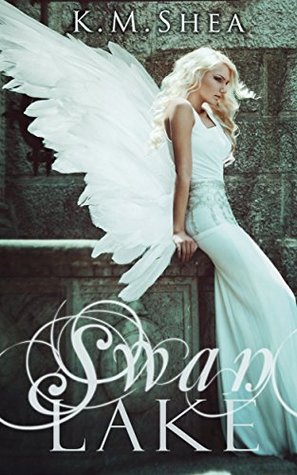 The final book finished this week was Swan Lake by K.M. Shea. It's the seventh in her Timeless Fairytales series but they can all be read as standalones. I usually love this authors books but this retelling of Swan Lake fell a little bit flat and is probably my least favourite of her stories so far. It did have a lot of the familiar themes I love but I thought the writing was weaker and I just didn't take to any of the characters.
---
Reading Next
This week I am determined to make some more progress on my NetGalley shelf (and stop requesting books) so I think my next reads will be Last Breath by Robert Bryndza, Saint Death by Marcus Sedgwick and A Dark so Deadly by Stuart MacBride. I also have Strange the Dreamer by Laini Taylor so I may sneak that in somewhere too as I'm going to a book signing a week on Friday.
Have you read any of the books above or have any other book you'd recommend? Leave comments and links below and I'll respond when I can.
Happy Wednesday Everyone!!!