The WWW Wednesday meme is currently hosted by Sam @ Taking on a World of Words and is a great way to do a weekly update on what you've been reading and what you have planned.

To take part all you have to do is answer the following three questions:
What are you currently reading?
What did you recently finish reading?
What do you think you'll read next?
Here's this weeks WWW.
---
Currently Reading
I started reading The Ninth Rain by Jen Williams on Monday and am making slow progress so far. I got this from NetGalley on the basis of the great reviews I'd seen of the authors Copper Cat trilogy but I've been feeling a little bit lost with it. It jumped around in time (and between characters) in the beginning which left me completely confused but thankfully now that I'm a little further into the story it's making a bit more sense.
I was still working my way through the audiobook of Catching Fire by Suzanne Collins but it has unfortunately returned itself to the library and someone else has borrowed it. I have a hold on it but not sure when I'll be able to pick up again.
---
Recently Finished
The first book finished this week was The Breakdown by B.A. Paris which I received from NetGalley. It's a thriller about a woman, Cass, who comes across a seemingly broken down car on a deserted road on a dark and stormy night. Too scared to get out of the car and offer help she continues home but finds out the next morning the woman in the car has been murdered. Wracked with guilt, she starts to unravel, forgetting things and worrying that someone is watching her.
 I very much enjoyed this story and found it addictive reading. I did find myself getting a tad frustrated with the main character, she was just a bit of a walk over, and the ending was a little too neat for me but still a book I'd recommend if you like a fast paced thriller. You can read my review here.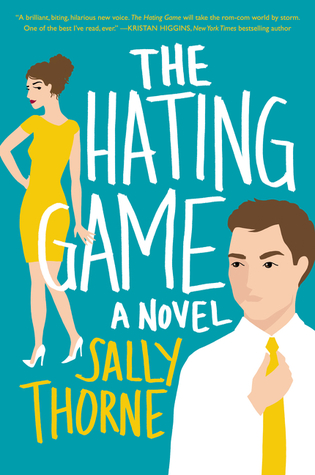 The second book finished this week was The Hating Game by Sally Thorne. I got this on sale in Amazon but honestly it would have been worth paying full price for. I absolutely loved it.
It's about a man and woman who are forced to work side by side but absolutely hate each other, and I mean truly, genuinely hate each other. When they're both put up for promotion, their battle comes to a head and the tension between them reaches boiling point. There is however a fine line between love and hate.
When I first read the blurb I thought this would be the same as all of the other books like this I'd read but it's so much better. It's funny, it's hot and it's kind of sweet. You can read my full review here.
The third and final book finished this week was Home Tears by Tijan. Unfortunately this turned out to be my biggest disappointment of the year so far. It's about a woman who returns to her home town after doing a disappearing act 10 years previously. I suspect I just wasn't in the right mood for this but I couldn't really be bothered with it and didn't particularly care what happened.
---
Reading Next
As you can probably guess I wandered in my reading again this week so my reading next list is similar to last week with NetGalley ARCs Sweetpea by C.J. Skuse and The Best of Adam Sharp by Graeme Simsion at the top of the list. I do have a feeling I may abandon my list yet again however as King's Cage by Victoria Aveyard comes out tomorrow and I really want to read it.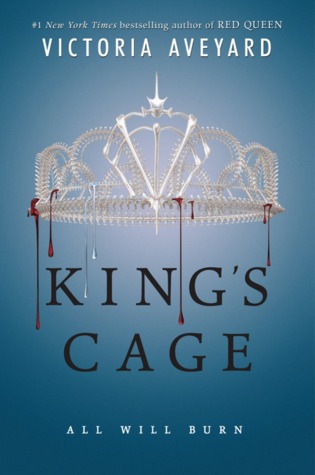 Have you read any of the books above or have any other book you'd recommend? Leave comments and links below and I'll respond when I can.
Happy Wednesday everyone.