The WWW Wednesdays meme is currently hosted by Sam @ Taking on a World of Words and is a great way to do a weekly update on what you've been reading and what you have planned.

To take part all you have to do is answer the following three questions:
What are you currently reading?
What did you recently finish reading?
What do you think you'll read next?
Here's this weeks WWW.
---
Currently Reading
Today is real life book club day so I'm no doubt still frantically reading this month's pick The Elegance of the Hedgehog by Muriel Barbery (I wrote this post yesterday). I'm currently around page 100 of 320 and it's fairly safe to say I'm struggling. I really want to like it as I really like the person who picked it but honestly it's heavy going. It's very wordy with a lot of philosophy thrown in to the mix which I have absolutely no interest in so can't be bothered reading. Yet again I am probably going to be the only one at book club who didn't love the book.
---
Recently Finished
I was pretty much doing everything possible to try and avoid starting The Elegance of the Hedgehog so it's been a slightly slower reading week for me again with only two books finished.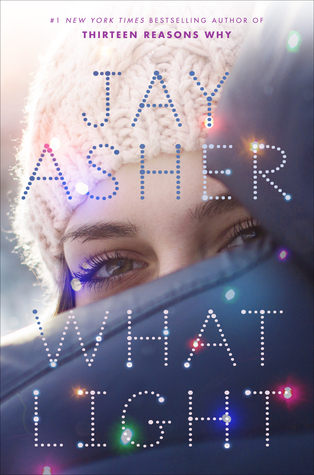 The first of these was What Light by Jay Asher which is a YA contemporary about a 16 year old girl, Sierra, whose family grow and sell Christmas trees. Most of the year she's in Oregon where the farm is but for the month between Thanksgiving and Christmas the whole family relocate to California to sell the trees. This year in California Sierra meets a boy, Caleb, with a troubled past but she sees something in him that makes her want to take a chance despite the odds being stacked against them.
I think I was expecting something a bit heavier but this is a very sweet and funny romance that's perfect for Christmas. It does have the familiar good girl, bad boy with issues theme but it's done exceptionally well, is very mature and I liked it a lot. You can read my full review here
The second book finished this week was Love You to Death by Caroline Mitchell. This was another NetGalley request and again had that happy Christmassy feel (ok maybe not happy, more murdery). It's a police procedural about the hunt for a killer who's targeting women who've given a child up for adoption. I had a bit of a shaky start with this but by the mid point I was completely hooked. The attraction was probably more the main character DS Ruby Preston and her history rather than the hunt for the killer but it's definitely a series I'll keep reading. I'm hoping to get a review up later this week.
---
Reading Next
The team reading challenge I was participating in on GoodReads is now finished so, while I'll miss it, I think I'm going to make the most of not having to read as many books as possible or that fit some strange task. I'm therefore leaving my reading next open. I think I'm going to slow down a bit, catch up on reviews and maybe find a book I've been wanting to read for ages but didn't want to rush.
Have you read any of the books above or have any other book you'd recommend? Leave comments and links below.
Happy Wednesday everyone.