The WWW Wednesdays meme is currently hosted by Sam @ Taking on a World of Words and is a great way to do a weekly update on what you've been reading and what you have planned.

To take part all you have to do is answer the following three questions:
What are you currently reading?
What did you recently finish reading?
What do you think you'll read next?
Here's this weeks WWW.
---
Currently Reading
I'm almost finished The Sun Is Also a Star by Nicola Yoon which I received from NetGalley.  It's a contemporary YA romance about two teenagers, Daniel and Natasha who come from very different backgrounds but meet by chance (or is it fate?) on the day where Daniel has an admission interview for a college he doesn't really want to go to and Natasha is facing deportation. They have nothing in common but could change each others life.
As it's set in New York and is about a couple of teenagers I have to admit I did a lot of comparing to Dash and Lily at the start which was completely unfair. It does have it's cutesy moments but deals a lot more with cultural differences, racism and bigotry. Now that I'm further into the story I'm loving it a lot.
---
Recently Finished
It's been a bit of a mixed week for me with a fantastic book, a truly terrible read and something decidedly average.
First up was The Score by Elle Kennedy which is the third book in her Off Campus series. It's a new adult romance about a girl who after breaking up with her long term boyfriend gets involved with a bad boy hockey player. It was an ok read but I didn't think there was anything particularly stand out about it. Thankfully having just finished Heartless by Marissa Meyer and suffering from a major book hangover it was exactly what I needed.
After The Score I still didn't want to start anything good so picked up The Swarm by Christopher Pearson (basically it fit a challenge I was doing). It's a horror story with swarms of mutant bugs attacking people everywhere. I'd describe it as the worst book ever written but I suspect that would just encourage more people to read it 🙂 It's like a bad B movie or a teenage boy trying to come up with the most over the top gory book ever. Unfortunately it's not even so bad it's kind of good. It's just bad.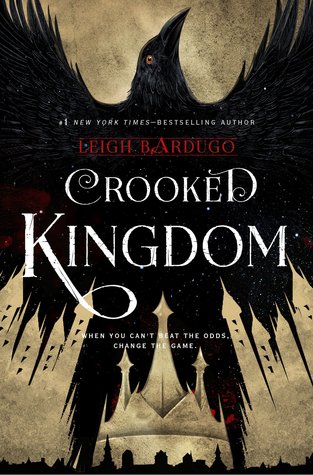 The final book of the week was the one that I've been looking forward to for what feels like forever, Crooked Kingdom by Leigh Bardugo. It's the follow up to Six of Crows and is a mixture of young adult fantasy and a clever heist story. I absolutely love Bardugo's writing, there is something about it that draws you in, but the highlight for me was the relationship between the characters and all the little moments of humor.
---
Reading Next
Not 100% sure at the moment but I think my plan is still to read Love You to Death by Caroline Mitchell and What Light by Jay Asher next. I received both from NetGalley and am really excited about them as they sound really good in very different ways. I also have my next real life book club read to make a start on, The Elegance of the Hedgehog by Muriel Barbery. I haven't been massively impressed with the book club choices so far but have higher hopes for this one.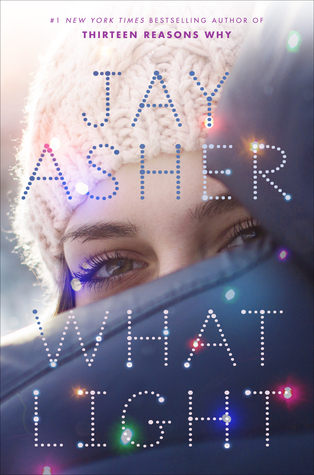 Have you read any of the books above or have any other book you'd recommend? Leave comments and links below.
Happy Wednesday everyone.