The WWW Wednesdays meme is currently hosted by Sam @ Taking on a World of Words and is a great way to do a weekly update on what you've been reading and what you have planned.

To take part all you have to do is answer the following three questions:
What are you currently reading?
What did you recently finish reading?
What do you think you'll read next?
Here's this weeks WWW.
---
Currently Reading
I finished a fantastic book on Monday morning (more below) so have been suffering from a serious book hangover ever since. In the spirit of getting over one book by getting into another one rebound style, I have picked up The Score by Elle Kennedy which is the third book in the new adult Off Campus series. I actually didn't realize it was the third book until I was a few chapters in, I haven't read the first two yet, but what the heck. It's good, not very clean fun, which was just what I was needing. I'm about 65% in due to some binge reading so probably won't take long to finish.
Still no progress with Grim this week but hopefully I'll read a story or two from the collection over the next few days.
---
Recently Finished
This has been an absolutely fantastic reading week for me. I've had a run of really good books starting with Dash & Lily's Book of Dares by David Levithan and Rachel Cohn and it's sequel The Twelve Days of Dash & Lily. I'm hoping to get reviews up for both very soon but Dash & Lily's Book of Dares is definitely making my all time favorites list. It does seem to divide opinion (lots of people really hate it and find it pretentious) but it's exactly the type of book I love. I've never highlighted so many passages in a book before.
The Twelve Days of Dash & Lily, which I received from NetGalley was also excellent but not quite as good as the first book. It picks up a year later with things not going so well for the duo and for Lily in particular. It's a bit more grown up than the first book and a lot more serious, probably why I didn't love as much, but it still left me in a happy Christmassy spirit (I know I've got a while to wait).
After my Lily and Dash fest I ended up doing a quick re read of Endeavor by K.M. Shea. It's the 6th book in the King Arthur and her knights series and is about Britt Arthurs who's been pulled back in time by Merlin to cover for the real Arthur who has run off with a shepherdess. It's a quick and funny take on the Arthur legend and I can't wait for book 7 as this finished on a bit of a cliffhanger.
Aft
er lots of YA I decided to switch genre and read The Killing Game by J.S. Carol which is a thriller about a hostage situation in an exclusive restaurant in Los Angeles. I spotted this on another blog last week (sorry I can't remember who's) and managed to pick up a copy from NetGalley. It's an exciting read and I pretty much lost most of my Saturday due to an inability to put it down. The hostage taker is pretty trigger happy which makes for a lot of shocks and twists. If I had one criticism it's that I didn't really take to any of the characters and I doubt it's a story that'll stick with me. You can read my full review here.
And finally, drum roll please…….
My big read of the week was Heartless by Marissa Meyer. I was absolutely stunned to receive this from NetGallley as I've been soooo excited about this book. It's a prequel to Alice in Wonderland and tells the story of the Queen of Hearts. It's an incredible read and possibly better than the Lunar Chronicles. As it is the back story of a villain you have a good idea of where it's going but I did still hope for the best for MC Cath. Once I recover I will post a review but it's definitely getting 5 stars.
I should give a warning though, as well as giving you a book hangover there is a strong possibility it will lead to excessive cake consumption. I felt the need for a tea party.
---
Reading Next
I'm going to see Leigh Bardugo and Rainbow Rowell on their Worlds Collide book tour on the 27th so I'm planning to read Crooked Kingdom before then. I was originally planning to read last weekend but decided I couldn't resist Heartless and didn't want to read them back to back. I think before that I will try to make a dent in my NetGalley shelf with some of my recent approvals,  Love You to Death a thriller by Caroline Mitchell and YA contemporary What Light by Jay Asher.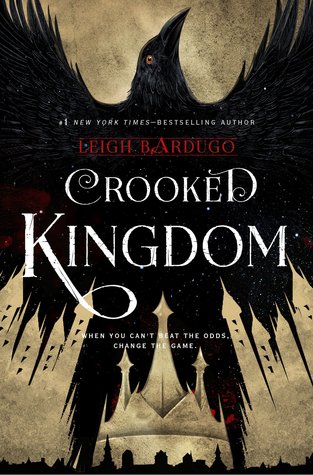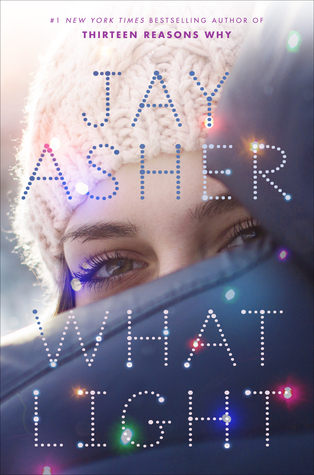 Have you read any of the books above or have any other book you'd recommend? Leave comments and links below.
Happy Wednesday everyone.