The WWW Wednesdays meme is currently hosted by Sam @ Taking on a World of Words and is a great way to do a weekly update on what you've been reading and what you have planned.

To take part all you have to do is answer the following three questions:
What are you currently reading?
What did you recently finish reading?
What do you think you'll read next?
Here's this weeks WWW.
---
Currently Reading
I just finished Dash & Lily's Book of Dares about five minutes before starting this post but as I'm still basking in a post book glow (and haven't started my next book yet) I thought I'd leave it in my currently reading. It's a YA contemporary romance set over Christmas in New York and I am absolutely loving it. It is just so funny and cute, the characters are very likeable (Dash in particular) and it makes me smile. Expect a big gushy review soon as this is definitely going on my happy book list and possibly all time favorites list.
No progress with Grim this week as I've been busy reading other books. As it's a collection of short stories I suspect this is one I'll dip in and out of over a long period of time.
---
Recently Finished
First book finished over the last week was Ready Player One by Ernest Cline. Enjoyable sci fi book but not one of my favorites and probably not one I'd be rushing to read again. It was just that little bit too sci fi and too geeky fo
r me.
The next book read was Dark Water by Robert Bryndza which I received from NetGalley. It's the third in the DCI Erika Frost series and I was so excited to get it I couldn't resist picking up straight away. Unfortunately I fear I was too excited about it as it didn't quite meet my expectations. I found the MC to be a little too emotional and the writing seemed a bit stilted for some reason. It was still enjoyable but not as much as the previous book in the series. That may just be me though. Full review coming soon.
The third book finished over the course of the weekend was  Empire of Storms by Sarah J Maas, the fifth in the Throne of Glass series. This is another book that I was ridiculously excited about reading but unfortunately ended up feeling a little bit let down by. I did enjoy it, particularly the second half, but it doesn't quite live up to previous books in the series. I think it's maybe just a case of it becoming too big and epic and losing a little bit of the emotional connection that I need to make a book great. Again, a full spoiler free review is coming soon.
---
Reading Next
Still a couple of books carried forward from last week, Crooked Kingdom by Leigh Bardugo and The Wrath and the Dawn by Renee Ahdieh so hoping to get to them soon. However I did get The Twelve Days of Dash & Lily, which is a follow up to Dash & Lily's Book of Dares, from NetGalley so I think that will be up first.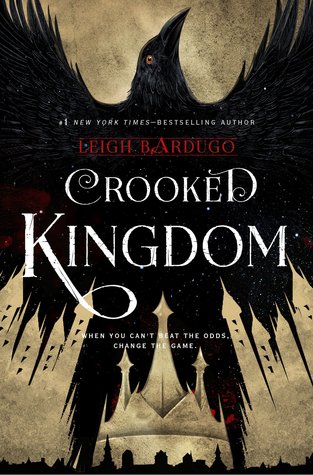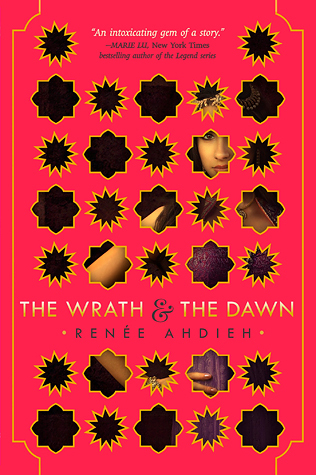 Have you read any of the books above or have any other book you'd recommend? Leave comments and links below.
Happy Wednesday everyone.