The WWW Wednesdays meme is currently hosted by Sam @ Taking on a World of Words and is a great way to do a weekly update on what you've been reading and what you have planned.

To take part all you have to do is answer the following three questions:
What are you currently reading?
What did you recently finish reading?
What do you think you'll read next?
Here's this weeks WWW.
---
Currently Reading
Two books on the go at the moment both of which are physical books which is quite unusual for me but which I am enjoying. I love my e reader but it doesn't compare to a physical book.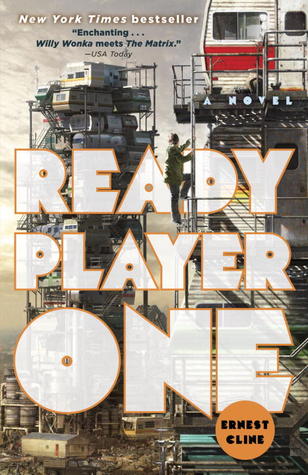 The first book is Ready Player One by Ernest Cline. I got this from the library a couple of weeks ago and just finally managed to get round to reading it. It's a YA dystopian set in the not too distant future and is about the hunt for an object hidden within a virtual reality game. I have a bit of a rocky relationship with sci fi books but I'm starting to get into the story a bit more now and for the most part enjoying. I am liking all of the 80's references as I'm a child of the 80's but occasionally it goes a little too geeky for me and gets bogged down in endless trivia that I couldn't care less about.
My second book, Grim, is one I found in the bargain bin of my local newsagent/bookshop. It's a collection of 17 fairy tale inspired short stories by YA authors, some I've heard of and some who are new to me. I love all things fairy tale and it's a very pretty hardcover so I couldn't resist. So far I've read the first two stories and while the first was ok I'm very happy to report that the second, Fragments by Jeri Smith-Ready (who I've never heard of) was brilliant. In only around 30-40 pages it had me in tears. I'm a big softie but that could be a record even for me.
---
Recently Finished
A
slightly slower reading week with only two books finished. The first of those was What Remains of Me by A.L. Gaylin which I received from NetGalley. It's a psychological thriller set in Hollywood and follows Kelly Lund who, 30 years after she was jailed for killing a famous director as a troubled teen, is now suspected of murdering her father in law in a similar way. It's a well written and twisty story that jumps back and forwards in time but I found it a bit of a struggle. It just didn't grip me the way I hoped it would and I thought there could have been a bit more action. You can read my full review here.
After What Remains of Me I was badly in need of something lighter and more upbeat so picked up new adult romance If We Were A Movie by Kelly Oram which has been on my kindle for a couple of months. It's part of the matchmaker series of twelve books by twelve different authors with a common link and is by the author of one of my all time favorite books.
It tells the story of music student Nate, who trying to escape his over powering brothers, ends up roommates with film student Jordan. There are lots of music and film references which I love and the whole thing is just sweet and fluffy with a lot of laughs.
---
Reading Next
I'm ashamed to admit that, after more wandering off track, my reading next list is pretty much the same as the previous few weeks with Empire of Storms by Sarah J Maas, Crooked Kingdom by Leigh Bardugo and The Wrath and the Dawn by Renee Ahdieh still at the top of the list. I also managed to pick up Dark Water by Robert Bryndza from NetGalley. I have been loving his DCI Erika Foster series so I doubt it'll be long before I start reading.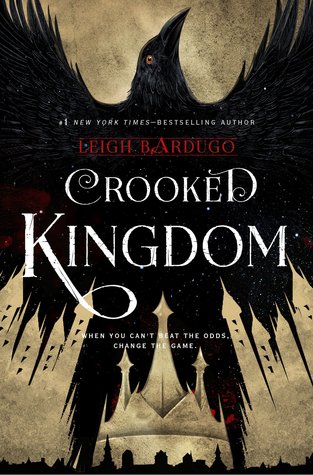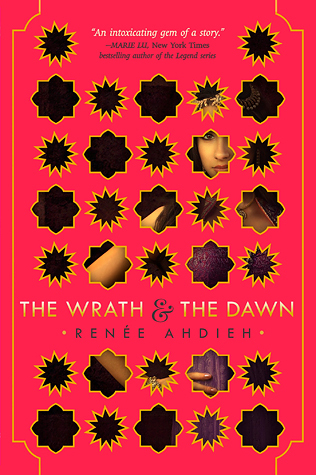 Have you read any of the books above or have any other book you'd recommend? Leave comments and links below.
Happy Wednesday everyone.