The WWW Wednesdays meme is currently hosted by Sam @ Taking on a World of Words and is a great way to do a weekly update on what you've been reading and what you have planned.

To take part all you have to do is answer the following three questions:
What are you currently reading?
What did you recently finish reading?
What do you think you'll read next?
Here's this weeks WWW.
---
Currently Reading
Tuesday seems to have turned into my start a new book day as I've just started my latest read Lying in Wait by Liz Nugent. It's a psychological thriller that I received from NetGalley and I've heard some really good things about it. It is still early days but I'm enjoying it a lot. There are definitely some interesting characters that, while I'm not sure I like them or agree with their attitudes, make for some fascinating reading.
---
Recently Finished
First book finished over the last week was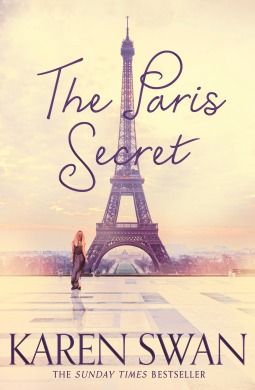 The Paris Secret by Karen Swan, which I received from NetGalley. I do love Karen Swan and this book was no exception. I think the highlight was probably the locations of Paris and Antibes which the author wrote so well I almost felt like I was there. I had a couple of little niggles about the romance and the male MC but would still recommend to anyone looking for a great holiday read. You can see my full review here
I then made the mistake of having a bit of a look around on Overdrive and found the The Moth in the Mirror by A.G
. Howard which is a novella in the Splintered series. It's a sort of Alice in Wonderland retelling and the novella follows on from the first book in the series. It was an ok enough read, I'm just not always that keen on novellas and short stories as unsurprisingly I don't feel like there's enough depth to them. This one definitely didn't add much to the series.
After that I decided to carry on with Jeaniene Frost's Night Huntress series which is becoming a bit of an addiction for me. I don't know what I'm going to do when I finish them all. This time I was actually reading First Drop of Crimson which is a spin off from the main series and features a couple of the secondary characters. I did enjoy it but I kind of missed the main series.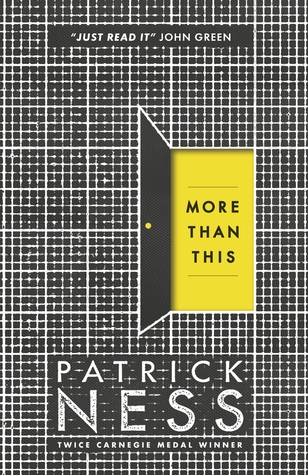 Final book read was More Than This by Patrick Ness. I'd got this from the library a few weeks ago and was sitting at the weekend flicking through books, read the first few paragraphs and got completely hooked. It starts with the main character dying, in a pretty brutal way, and then waking up which is definitely a great hook. It's yet another absolutely fantastic book from Mr Ness and one I'd definitely recommend if you haven't read it yet. It keeps you guessing until the very end and has some incredible world building and great characters. Personally I loved Tomasz. Hopefully I'll post a review soon (once I've figured out what it all meant).
---
Reading Next
As I've finally made a little bit of progress (or abandoned the books that I'm never going to get to) on my reading next list I have some new books to add this week. I'm still planning to read A Long Way Down by Nick Hornby as I need it for a challenge I'm doing (and want to read) but I picked up a couple of new books from NetGalley that I doubt I'll be able to resist for long. These are Stealing Snow by Danielle Paige and The Ex Factor by Eva Woods. I'm pretty excited about both as I'm in the mood for something light.
Have you read any of the books above or have any other book you'd recommend? Leave comments and links below.
Happy Wednesday everyone.