The WWW Wednesdays meme is currently hosted by Sam @ Taking on a World of Words and is a great way to do a weekly update on what you've been reading and what you have planned.

To take part all you have to do is answer the following three questions:
What are you currently reading?
What did you recently finish reading?
What do you think you'll read next?
Here's this weeks WWW.
---
Currently Reading
I'm still working my way through All is Not Forgotten by Wendy Walker which I started over a week ago. It's quite unusual for me to take so long to finish a book but I put it on hold over the weekend while I read a couple of other books. I'm just over the halfway point and I have to admit there were a couple of times I was tempted to give up altogether on it.
I think the problem I'm having with it is the narrator, who is a psychiatrist and sort of independent observer. He does raise some fascinating points and ideas but I'm feeling slightly distanced from the story and the emotion. From the reviews I've read however I suspect that may be about to change.
After a bit of a break I'm also back listening to audio books in the car again. Unsurprisingly I'm listening to the fourth book in Jeaniene Frost's Night Huntress series, Destined for an Early Grave. I don't know if it's because I've had a bit of a break but this is shaping up to be my favourite in the series so far.
---
Recently Finished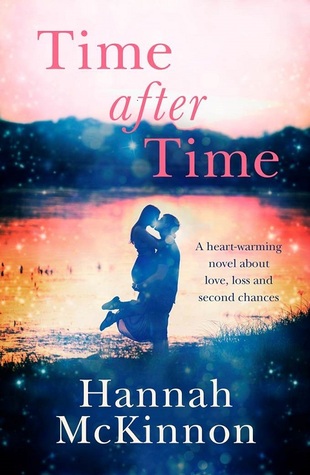 It's been a slightly manic and emotional week at work, my boss left, my assistant got married and I had a run in with someone and spent the rest of the day crying in the toilets. Needless to say I haven't managed to read as much or what I planned.
Thankfully I did manage to finish Time after Time by Hannah McKinnon which describes itself as a cross between sliding doors and groundhog day. The main character relives the same day over and over but with a different one of her ex boyfriends who could have been the one. Personally I kind of found the whole thing a bit boring but it seems to get loads of great reviews so it may just have been the mood I was in.
As I was in need of a bit of cheering up after my horrible week (and Time after Time) I reverted to one of my favourite happy books Cinder & Ella by Kelly Oram. As you can probably guess from the title it's a YA contemporary retelling of Cinderella. I've read a lot of retellings but this could actually be my all time favourite. There's just something about it. It makes me cry, it makes me angry and most of all it makes me smile.
The next book started and finished over the weekend was The Iron Daughter by Julie Kagawa. It's the second in the Iron Fey series which is about a 16 year old girl Meghan who discovers she has a magical connection.
I read the first book in this series a while ago and wasn't too keen but having since read and loved the three books in the Talon series and The Immortal Rules I thought I'd give it another try. While this one is better than the first book it's still nowhere near as good as the author's more recent books. For various reasons I don't like the main character and the plot is a little too obvious and contrived. I'd recommend you give this a pass and read Talon instead.
The final book finished this week was 3:46am by Nick Pirog. It's the fifth book in the Henry Bins series which is about a man (Henry Bins) who suffers from a rare medical condition (Henry Bins) which means he's only awake for 1 hour a day (from 3am to 4am). At around 120 pages, it's safe to say it's a quick read but it is a great read. The author has such a great imagination and a fantastic sense of humour.
---
Reading Next
As I'm writing this I've realised that this weeks reading next list is exactly the same as last weeks as I read absolutely nothing from it. I will definitely get back on track this week however with, Beautiful Disaster by Jamie McGuire, and Magic Bitter, Magic Sweet by Charlie M Holmberg which I received from NetGalley. This is of course assuming I don't buy too many books in Amazon's sale. I've already bought November 9 by Colleen Hoover and An Ember in the Ashes by Sabaa Tahir.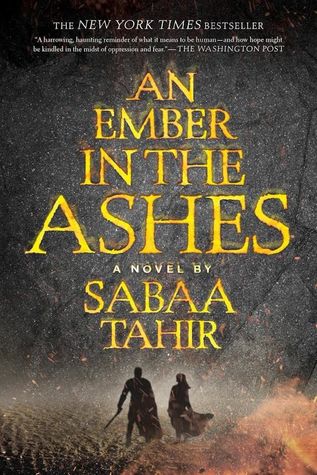 Have you read any of the books above or have any other book you'd recommend? Leave comments and links below.
Happy Wednesday everyone.