The WWW Wednesdays meme is currently hosted by Sam @ Taking on a World of Words and is a great way to do a weekly update on what you've been reading and what you have planned.

To take part all you have to do is answer the following three questions:
What are you currently reading?
What did you recently finish reading?
What do you think you'll read next?
Here's this weeks WWW.
---
Currently Reading
As I'm sitting writing up this post I'm trying to decide which book I'm going to start as I literally just finished one a couple of hours ago. I think however I'm going to start Splintered by A.G. Howard. I'm in the mood for something quite light so I'm hoping an Alice in Wonderland type story will hit the right spot.
I do love re tellings but I'm not sure I've come across one about Alice before. The reviews are a little bit mixed as some reviewers seem to have taken offence at certain elements but I'm still looking forward to it.
---
Recently Finished
I've been very productive on the reading front this week as I finished six books and actually posted some reviews. Something I haven't been very good a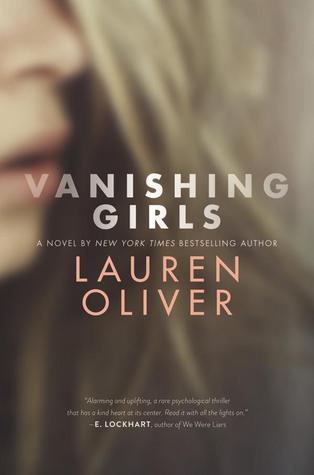 t recently.
The first book finished was Vanishing Girls by Lauren Oliver which I was midway through last week. I'm a big fan of this author and absolutely loved Before I Fall but found this thriller about two sisters not that gripping. The writing is very good and I loved the way the author used different elements such as emails, newspaper articles and photographs to paint a picture of their lives and their relationship but I just found the whole thing a little too slow. You can read my full review here.
After the Vanishing Girls I was in the mood for something a little bit easier so switched back to the Morganville Vampires Series by Rachel Caine. I'd read the first two books in the series a couple of weeks ago so I decided to finish the box set I had and read books three and four, Midnight Alley and Feast for Fools over the weekend.
They are both enjoyable enough reads and they aren't too long so you can get through them quite quickly. However, I'm starting to feel like there's not enough happening and not much is moving on. I'm also finding it a little annoying that the author leaves a cliffhanger at the end of every book so I think I'm going to put the series on hold for a while.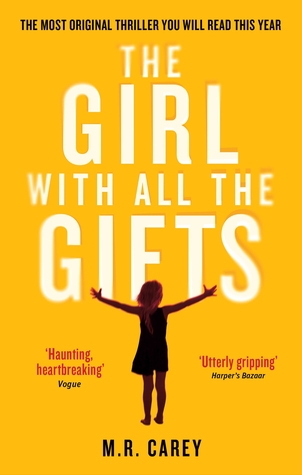 The next book, and my absolute favourite read of the week was The Girl with All the Gifts by M.R. Carey. It's a book that's been sitting on my want to read pile for a while so when I spied it in the library I couldn't resist. I hadn't actually realised it was a book about zombies till I mentioned I was thinking about reading it to someone. It definitely has all of the classic and wonderful zombie story elements (think Walking Dead) but is so incredibly well thought out and developed I can't recommend enough. Again, I've actually written a review which you can read here.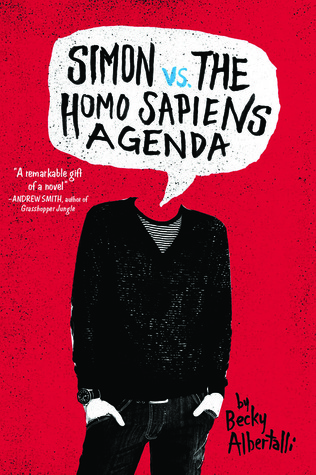 Also this week I finally got around to reading another book that's been hovering around my TBR for a while, Simon vs the Homo Sapiens Agenda by Becky Abertalli. I had heard a lot of great things about this and saw a lot of five star reviews so had high hopes. As it turned out I think I'd built it up too much and there was no way it could possibly live up to it. It's an enjoyable read and I would recommend it but I think there are better YA M/M romances out there.
The sixth and final book of the week was Every Exquisite Thing
by Matthew Quick which I received from NetGalley. Matthew Quick for those who like me didn't know wrote the Silver Linings Playbook and like Silver Linings Playbook this story is about misfits and non conformists but is aimed at the YA market.
I hadn't read anything by this author before and initially I have to admit to going "hmm, this is a bit weird" but after a few pages I discovered it's weird in that really, really good way. It's a story about a girl Nanette who's in that period in the run up to graduation from high school and is feeling a bit lost. Her teacher gives her a book by a little known author which she becomes obsessed with (sound familiar) and which inspires her to make some changes and set off down a different path. There was something about this story that I liked a lot but that I struggle to put into words. Hopefully I'll figure it out once I write the review.
---
Reading Next
Miracle of miracles I actually read all of the books on last weeks reading next list which leaves me with a bit of a hole to fill. I have got a lot of books that have been on my kindle or shelves for a while but I tend to be drawn to the shiny and new so will no doubt read one of the books I picked up during the week. These include, Hanover House by Brenda Novak, Beautiful Disaster by Jamie McGuire, Wicked by Jennifer L Armentrout and The Fire Child by S.K. Tremaine.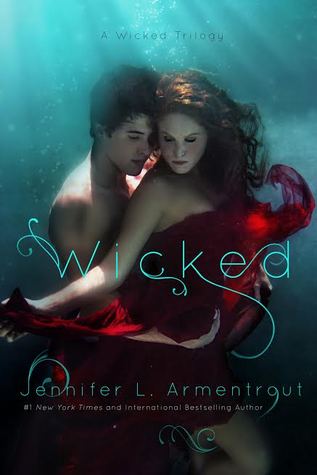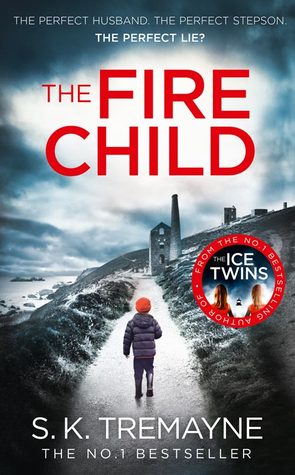 Have you read any of the books above or have any other book you'd recommend? Leave comments and links below.
Happy Wednesday everyone.