It's WWW Wednesday time.
The WWW Wednesdays meme is currently hosted by Sam @ Taking on a World of Words and is a great way to do a weekly update on what you've been reading and what you have planned.

To take part all you have to do is answer the following three questions:
What are you currently reading?
What did you recently finish reading?
What do you think you'll read next?
Here's this weeks WWW.
---
Currently Reading
I'm trying to work my way through some of the library books I have lurking around the house at the moment so I'm juggling two books at the moment, a physical and an ebook. I'm never very good at reading more than one book but they're very different so it's easier to keep them separate (although I will no doubt still become addicted to one and neglect the other).
The library book I'm reading is The Rest of Us Just Live Here by Patrick Ness. I always love getting the physical Patrick Ness books as they are sooo pretty. This one has blue edged pages and pictures of animals in the inside covers. Anyway, I should probably be talking about the story rather than the cover. The story is very, very good. It's about a boy, Michael, who's not the hero or the chosen one. He's just trying to live his life while other people go off and save the world. Weird stuff does happen around him but he's more focused on asking out the girl he likes, dealing with family issues and his own problems. I don't know how Ness comes up with such fantastic stories. He has an incredible imagination.
The ebook th
at's keeping me company on my commute at the moment is Dear Amy by Helen Callaghan. It's a mystery/thriller about an agony aunt (and school teacher) who gets a letter from someone claiming to be a girl who was kidnapped a number of years ago. Unsurprisingly the police don't take her seriously so she starts to investigate on her own. I'm starting to get the feeling that this summer is going to be all about great crime books as so far this is very good. Here's hoping it keeps it up till the end.
On audio, I do still have Grave Peril by Jim Butcher from the library although I haven't listened to any of it in the last week. I will no doubt resume it at some point but I have to admit I'm enjoying listening to music in the car at the moment.
---
Recently Finished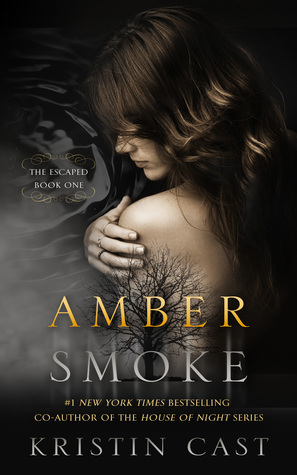 The first book finished was Amber Smoke by Kristin Cast which I'd just started last Wednesday and was having my doubts about. As it turned out those doubts were justified as it wasn't good. I'd considered giving up around the 30% mark but decided to push on which probably wasn't the best idea. The plot was confused, the dialogue was bad and I didn't like any of the characters. I did get it from NetGalley so maybe the final published version will be better but I doubt I'll be reading any more from this author.
After the disaster of Amber Smoke I switched to one of the e books I'd gotten from the library, Glass Houses by Rachel Caine.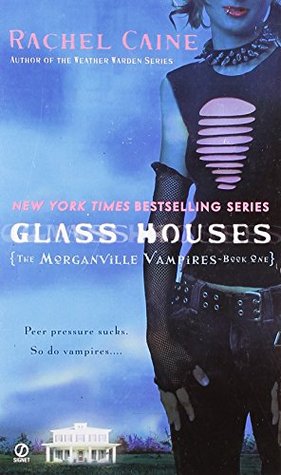 It's the first in the Morganville Vampire series and was first published in 2006 so it's definitely an oldie. I read Caine's most recent book Ink and Bone not too long ago and really enjoyed it so was looking for other books by her. This is the usual teenage vampire type story but it was enjoyable enough if you can ignore a slightly idiotic main character who's willing to risk their life to go to school. It obviously didn't bother me too much as I went on and read the next book in the series The Dead Girl's Dance. There seem to be about 15 books in the series so it should keep me busy for a while 🙂
---
Reading Next
I only have a few days left before it will be returning itself to the library so my next read will very probably be Lady Midnight by Cassandra Clare. I keep hearing a lot of great things about it so I do definitely want to read it this time.
I also have a couple of book club books that I must read over the next week or so. The first is Instructions for a Heatwave by Maggie O'Farrell which is for my real life book club. I have to admit it's not a book I would have picked up otherwise and I'm not convinced I want to read it but I'll give it a go. I'm not entirely sure I'll last in book club if they keep picking books I don't want to read (sorry, having a grump).
The second book is Rebel of the Sands by Alwyn Hamilton which is book of the month for one of my GoodReads groups. It's one I've been wanting to read for a while so I'm looking forward to doing a group read.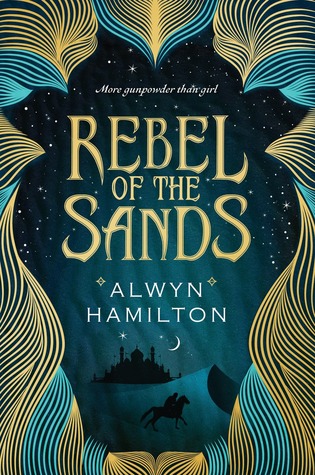 Have you read any of the books above or have any other book you'd recommend? Leave comments and links below.
Happy Wednesday everyone.