It's WWW Wednesday time.
The WWW Wednesdays meme is currently hosted by Sam @ Taking on a World of Words and is a great way to do a weekly update on what you've been reading and what you have planned.

To take part all you have to do is answer the following three questions:
What are you currently reading?
What did you recently finish reading?
What do you think you'll read next?
Here's this weeks WWW.
---
Currently Reading
I may have gotten a little bit carried away on NetGalley last week and requested a few more books than I really should have so I'm currently reading two books at the moment.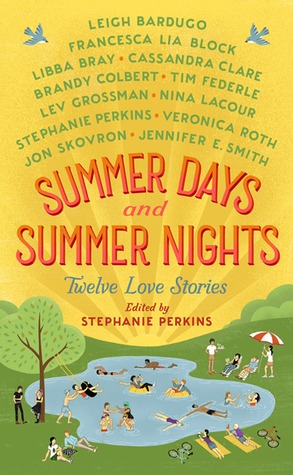 The first is Summer Days and Summer Nights which is a collection of YA short stories edited by  Stephanie Perkins all with a summer love theme. I have a bit of a tendency to avoid short stories but I thought the previous anthology by Stephanie, My True Love Gave to Me, had some fantastically good stories so I couldn't resist. There's a great mix of genres and the authors include some of my favourites such as Cassandra Clare, Veronica Roth and Leigh Bardugo. There are also a lot of new to me authors so no doubt by the time I finish my TBR pile will be a lot bigger.
The second book I'm reading is another ARC, Sweet Resolve by Jill Sanders. I'm around a third of the way through and so far it's ok, not bad, not good. I like a good romance novel every now and then as a bit of light relief but I'm not finding anything particularly special about this one. Hopefully it'll pick up.
On audio, I'm still listening to At Graves End by Jeaniene Frost which is the third book in the Night Huntress series. I am enjoying it, some of the dialogue is hilarious, but I haven't been driving as much so I haven't had as much time to listen to it.
---
Recently Finished
I was taking part in a readathon over the weekend so I was doing a lot of reading. This was helped by a very cold and wet Saturday which discouraged me from leaving the house and a hot and sunny Sunday which meant lying outside in the sun.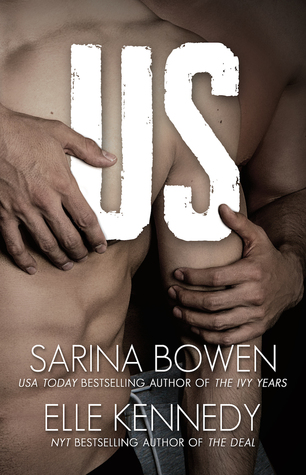 Typical Scottish weather 🙂
First book finished was Us by Sabrina Bowen and Elle Kennedy which was the follow up to M/M romance Him. I thought it was a little bit slow to get going but once I hit around the 30% mark I was completely hooked and ended up squeezing in some reading at every possible opportunity (including at 4am in the morning when I couldn't sleep). I think the highlight was new character Blake who stole pretty much every scene he was in.
Next up was one of the books from my reading next list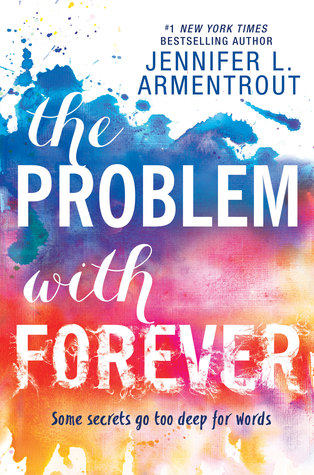 (it does happen occasionally),  The Problem with Forever by Jennifer L Armentrout. It's a young adult contemporary story about a girl, Mallory, who due to an abusive background doesn't like to speak. After being rehomed and a lot of therapy she decides she's ready for public school but when she gets there she meets a boy from her past.
This was my first book from this author and I thought the plot was fascinating. It makes a nice change to have a main character who isn't super confident or popular and is actually scared of everything. Unfortunately I just didn't get the feels but I suspect that's just me. I can be a bit funny about YA contemporary. You can read my full review here.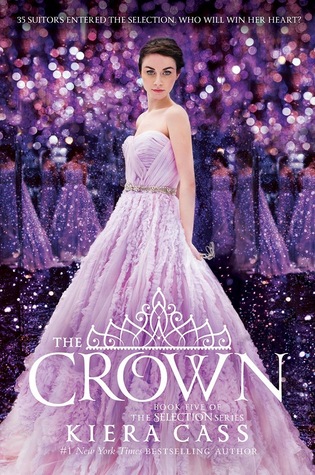 The next book finished this week was The Crown by Kiera Cass. This was another NetGalley request that I was so happy to get approved. The Crown is the fifth and final book in the Selection series and I'd been anxiously awaiting it's release since I read The Heir a month or so ago. I think it's probably the best book in the series and a fitting ending. You can read my full review (with relatively few spoilers) here.
---
Reading Next
This coming weekend is a holiday weekend here so I'm hoping to read a few books and maybe get caught up on my reviews.
I've had the The Girl in the Ice by Robert Bryndza on my reading next list for about the last three weeks so I think it should probably be first. I've been putting it off for far too long and for no other reason than I haven't really been in the mood for crime. If it goes well though I'll probably continue on and read the next book in the series, The Night Stalker.
After that it will probably be a choice between The Paris Secret by Karen Swan or The Rest of Us Just Live Here by Patrick Ness. Very different books but both by authors I love so it will no doubt come down to what mood I'm in 🙂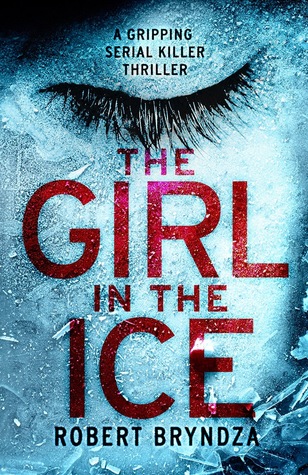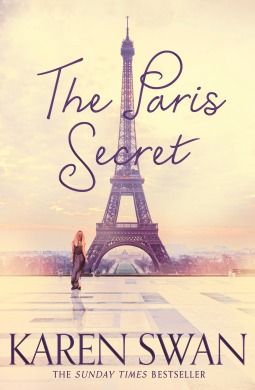 Have you read any of the books above or have any other book you'd recommend? Leave comments and links below.
Happy Wednesday everyone.