It's WWW Wednesday time.
The WWW Wednesdays meme is currently hosted by Sam @ Taking on a World of Words and is a great way to do a weekly update on what you've been reading and what you have planned.

To take part all you have to do is answer the following three questions:
What are you currently reading?
What did you recently finish reading?
What do you think you'll read next?
So here's my W's for the week.
---
Currently Reading
Normal service has resumed this week so I only have two books on the go, an audio and an e-book.
I literally just finished a book at around 7pm last night so at the point of writing this post (around 2 hours later) I'd only read the first few pages of my next book,  Jane Steele by Lyndsay Faye. I received it from NetGalley and am so excited to be reading it. Jane Eyre has always been one of my favorite stories so it's great to find a book with a link to it. In this case, Jane Steele is a contemporary of Miss Eyre and has led a very similar life. However, she's not really taking things lying down and has become a bit of a serial killer. It's very early days but so far so good.
In addition to Jane Steele, I'm also still working my way through the audio book of Harry Potter and the Chamber of Secrets by J.K. Rowling. I think I have around 2.5-3 hours left but I'm not in any rush to finish as I'm loving Stephen Fry's narration.
---
Recently Finished
Easter weekend meant more time off work and more reading time so finished a few books this week.
First up was Flawed by Cecelia Ahern which I'd also received from NetGalley. There are some very mixed reviews around of this but despite some minor issues with the main character I absolutely loved it. I literally couldn't put it down and for once I've actually managed to get a review up which you can find here.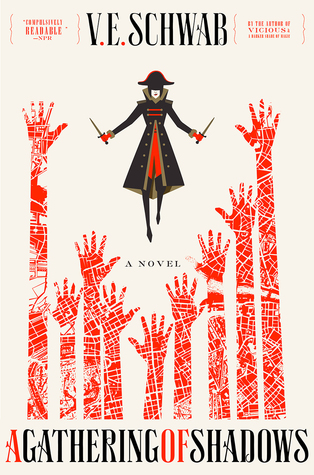 The second book finished was A Gathering of Shadows by V.E. Schwab. This was the second book in the series and a story I'd been anxiously awaiting. I was reading as part of a GoodReads discussion so I'm waiting till that's finished to post a review but I will say that I really, really liked it. Possibly not quite as good as the first book in the series but definitely worth the wait. I'm just not sure now how I'm supposed to wait till the next one.
Also finished this week was 3.34am by Nick Pirog. It's the 4th book in the Henry Bins series and is about a guy (Henry Bins) who has a condition called Henry Bins (it's named after him). This condition means that he's only awake for 1 hour out of every 24 from 3am in the morning until 4am. As soon as the clock hits 4am he's out for the count regardless of where he is or what he's doing. I absolutely love this series, it really has some great characters with my favorite being Lassie the cat. I did think however that this book was p
ossibly the weakest in the series so far but it may just be that I wasn't in the right frame of mind.
The final book (or 3 books) was the Never, Never series by Colleen Hoover and Tarryn Fisher. This was my third attempt at a Colleen Hoover after reading Ugly Love and Hopeless over the last few months. So far I've had mixed views, I like the writing but not necessarily the story but have to admit this is probably my favorite so far. It's about a girl and boy, Charlie and Silas who are sitting in class one day and suddenly realize they have no idea who they are, where they are or what's happened. I have a bit of a thing for stories about amnesia (don't know why, I just find them fascinating) so this was right up my street. Hopefully I'll get a review up soon.
---
Reading Next
Again I don't have any definite plans for what I'm going to read next. I still have Lady Midnight by Cassandra Clare which I got from the library last week but I was at a different library today returning books and picked up another couple while I was there, The Heir by Kiera Cass and Rebel of the Sands by Alwyn Hamilton. I've had both on my Amazon wishlist for a while so I was very happy to find them at the library.
I also went on a bit of a NetGalley request spree yesterday and requested around 5 books I think (I may have a problem). Still waiting to hear on most of them but my plea for Serafina and the Black Cloak by Robert Beatty has been approved. I have to admit I chose mostly based on the cover (how pretty is it?) but I've heard good things about it too.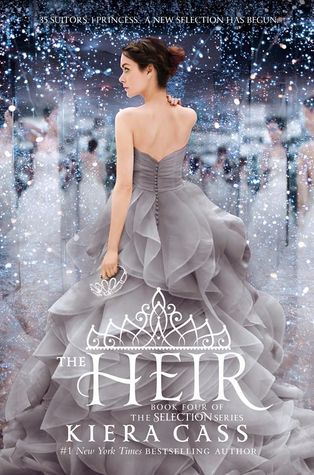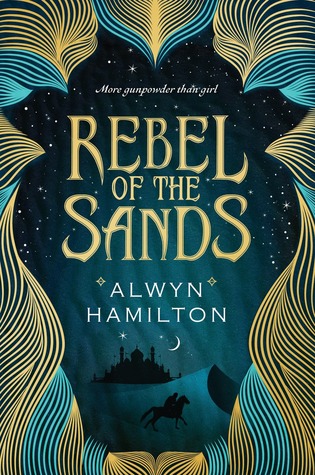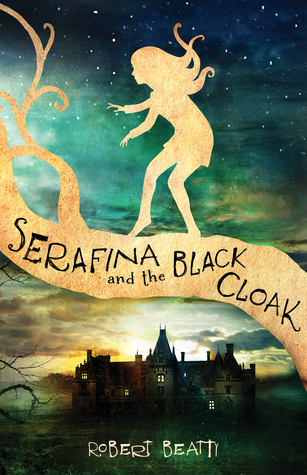 So it's looking like I have a childrens/YA book week coming up which is no bad thing. Have you read any of these? Which do you think I should start with?
Let me know in the comment box below (and feel free to leave links to your WWW) 🙂