Teaser Tuesday is a weekly bookish meme hosted by MizB of A Daily Rhythm. If you want to join in grab your current read, flick to a random page, select two sentences (without spoilers) and share them in a blog post or in the comments of A Daily Rhythm.
I'm being a little bit of a cheat this week and rather than choosing from my current read I've decided to pick a couple of sentences from How to Build a Girl by Caitlin Moran, which I finished at the weekend. The writing is just so funny, explicit and unique I felt like I had to share something from it. There are a lot of great sentences to choose from although I was a little limited by trying to avoid anything too explicit or sweary 🙂  Anyway, here's this week's teaser.
My Teaser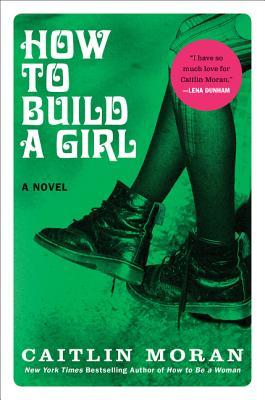 Because my biggest secret of all – the one I would rather die than tell, the one I wouldn't even put in my diary – is that I really, truly, in my heart, want to be beautiful. I want to be beautiful so much – because it will keep me safe, and keep me lucky, and it's too exhausting not to be.

~ Page 56
Happy reading everyone.