It's WWW Wednesday time.
The WWW Wednesdays meme is currently hosted by Sam @ Taking on a World of Words and is a great way to do a weekly update on what you've been reading and what you have planned.
The three W's are:
What are you currently reading?
What did you recently finish reading?
What do you think you'll read next?
So here's my W's for the week.
---
Currently Reading
I'm still (not very) patiently waiting on the release of Winter so I've been putting off starting anything too heavy. To get me in the right frame of mind however I am currently working my way through KM Shea's King Arthur series. It follows young American girl Britt Arthurs who is pulled into the past by Merlin when the real Arthur runs off with a shepherdess. Merlin gets her to impersonate Arthur (a 15 year old boy) to try to bring the Kingdom together. It's a fun, easy read like all of KM Shea's books so I'm finding it quite addictive. At this very moment I'm midway through Embittered which is book 3 of 5. Lancelot has finally arrived and Britt is off in search of a round table.
---
Recently Finished
I've been on holiday from work for the last week so I've managed to finish a few books. As well as the first two books in the King Arthur series, Enthroned and Enchanted, I also finished the two books I was midway through last week, The Beast of Barcroft by Bill Schweigart and What Might Have Been by Matt Dunn. I was pleasantly surprised by the Beast of Barcroft which is a monster lurking in the woods type of story. It reminded me of the horror stories I used to read in my late teens. You can find my full review here.
Matt Dunn's What Might Have Been was also quite an engaging story but in a completely different way. I haven't had a chance to write a review as yet but it's about a guy trying to win back the girl he thinks he's in love with. It's quite unusual to find a good chick lit book written by a man but it definitely gives it a unique slant and it's a very humorous read.
On the more traditional chick lit side I completely devoured Meet Me in Manhattan by Claudia Carroll. I had no idea before I started that it was Christmas story so it was a nice surprise. It's romantic, funny and has a couple of very unexpected twists that set it apart from the usual type of Christmas romance. The highlights for me though were the descriptions of New York in the snow. It's somewhere I've never been and now desperately want to visit. Click here for my full review.
Finally this week I also read Black Ice by Becca Fitzpatrick. Another slightly creepy tale but of the young adult variety so not too scary. First book by this author and it's made me hopeful for her series Hush Hush which is currently lurking on my kindle.  You can find my review here.
---
Reading Next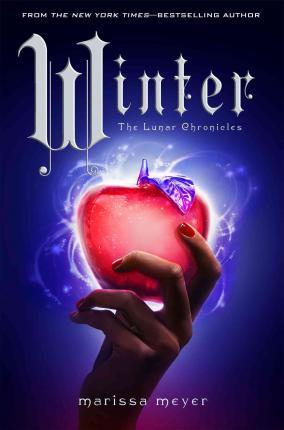 I'm sure you will be totally unsurprised to learn that Winter will be my next read. Can't wait until it's out tomorrow. I have it pre-ordered so it should be there waiting for me on my kindle when I get up and I suspect that will be me for the rest of the day.
After that I think I'll be in need of something completely different and following a trip to the library I have quite a few options available. I managed to get my hands on The Rosie Project, The Shock of the Fall, The Perfect Match and Before I Fall. They are all physical books so I should really try to read them before I go back to work and have to carry them on the train.
Not sure which to go for first so if you've read any of them and have a recommendation let me know.
Happy Wednesday all.