It's WWW Wednesday time.
The WWW Wednesdays meme is currently hosted by Sam @ Taking on a World of Words. This is my second week taking part and am really enjoying it. It's great to do a round up of the books I've been reading and to get some recommendations from other blogs.
The three W's are:
What are you currently reading?
What did you recently finish reading?
What do you think you'll read next?
So here's my W's for the week.
---
Currently Reading
I seem to have managed to catch the cold at the weekend and am having a mad busy week at work so I have been bookless for the last couple of days. What I tend to do when I'm feeling sorry for myself or stressed is to pick up one of the books that lurks at the side of my bed. These include A Girls Guide to Kissing Frogs, I've Got Your Number, How Hard Can It Be and Jane Eyre. All girly, fairly romantic, in some cases funny and books I've read so many times I can just start reading at any point and be sucked in. Perfect.
---
Recently Finished
I finished Wendy Darling by Colleen Oakes last week. Really good re telling of Peter Pan with quite a dark twist. Peter Pan was a creepy character and Neverland was not the happy cheery place from the Disney film. Even poor Tink was a bit of a pathetic creature. Unfortunately it finished on a cliffhanger so have to wait who knows how long for the next in the series. Definitely one I'd recommend though.
I also came across a great book review for know not why on mud and stars which convinced me I really needed to read it. Bought it on Saturday morning was finished by Saturday evening as I couldn't put it down. One of the funniest stories I've read in while and definitely one to keep close at hand for when you're in need of cheering up. I've been re reading bits on and off for the last couple of days. Hasn't cured my cold but it's still making me laugh.
---
Reading Next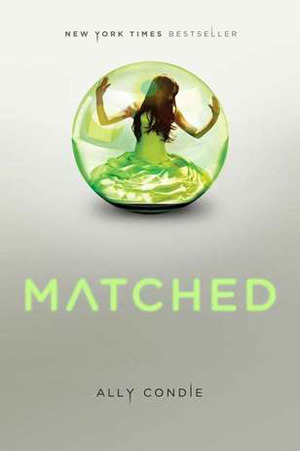 I went on a bit of a mad book buying spree on Friday, Amazon is a dangerous place when there's a sale on and you've just been paid. Needless to say the TBR collection on my kindle has now increased by 5 books. I bought Matched, Legend, The Night Circus, I Am Number Four and The Black House. I should probably be reading one of the other books I've had lurking for a while but so tempted to try one of these instead. What's slightly worrying though is that 4 of the 5 are the first in a series and I'm incapable of starting series without finishing it. Hmm decisions, decisions…
What do you think? What should I start next?