The WWW Wednesday meme is currently hosted by Sam @ Taking on a World of Words and is a great way to do a weekly update on what you've been reading and what you have planned.

To take part all you have to do is answer the following three questions:
What are you currently reading?
What did you recently finish reading?
What do you think you'll read next?
---
Currently Reading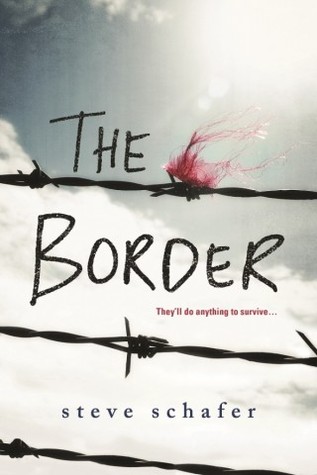 I started The Border by Steve Schafer on Monday so I'm around a third of the way through and really enjoying it. This was one of those books where the publisher asked me via NetGalley whether I'd be interested in reading it and I thought why not. It's about 4 teens in northern Mexico who after their whole families are killed have to go on the run to stay alive. With Mexico not being safe they decide their only option is to try and make the crossing into the states.
As far as my other reads go I've made absolutely zero progress with The Fireman by Joe Hill over the last week. It's a big heavy book and I've been travelling a lot so I couldn't really face carrying it around with me. I'm also still working my way through the audio book of Mockingjay, the final book of the Hunger Games.
---
Recently Finished
Despite having a few more bookish events over the last week I still managed to squeeze in plenty of reading (I think I've avoided the slump I was heading for) and finished off three books. The first of these was YA horror Charlotte Says by Alex Bell which I'd received from NetGalley. I really loved this prequel to Frozen Charlotte and I think it may actually be the better book. I don't know if I'd just gotten used to the author's style but the writing seemed a lot better and while there were less scares (I knew what to expect from those creepy little dolls) I found it a lot more gripping and completely impossible to put down.
After last weeks Top Ten Tuesday post on my favorite reads during the 80's and 90's I started feeling very nostalgic and couldn't resist a re read of Lightning by Dean Koontz. I was huge fan of Koontz when I was a teenager and Lightning was far and away my favorite. It's one of those books I read over and over again but haven't touched in over a decade so was a little worried it wouldn't be as good as I remembered.
It was definitely a blast from the past and all of those emotions came flooding back as I was reading. It is a little bit dated now but I think it's one of those books I will always go back to.
In need of something completely different, the third and final book finished this week was A Semi Definitive List of Worst Nightmares by Krystal Sutherland. I received this from Readers First and despite some initial reservations I absolutely loved it. It's about a girl Esther who suffers from anxiety and comes from family who all have phobias. Esther believes the family are cursed and that their phobias will kill them so with the help of sort of friend (sort of mugger) Jonah she decides to face her fears one at a time to try and break the curse.
I was initially worried this was taking mental illness too lightly or that it was going to be one of those love cures all type reads but thankfully it's not. It is dealt with in a way that's a little bit funny and ridiculous at times but also very real. As someone who has suffered from anxiety since my teens I could really relate to Esther and a lot of her feelings and reactions mirrored my own. The key message was definitely ask for help and don't try to cope on your own. I'm hoping to have a review up later this week.
---
Reading Next
I seem to have a load of ARCs which are being published at the start of September that I haven't as yet read so I really should prioritize them. I think I'll therefore be reading one or two of the following: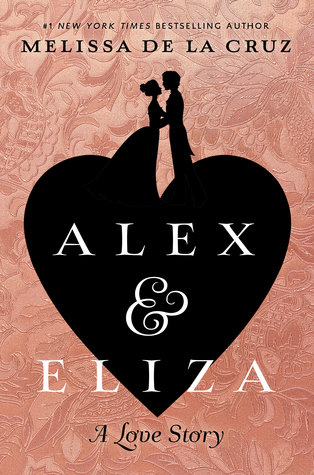 Have you read any of the books on my list this week? Any others you'd recommend? As always please feel free to leave comments and links below.
Happy Wednesday Everyone!!!