The WWW Wednesdays meme is currently hosted by Sam @ Taking on a World of Words and is a great way to do a weekly update on what you've been reading and what you have planned.

To take part all you have to do is answer the following three questions:
What are you currently reading?
What did you recently finish reading?
What do you think you'll read next?
Here's this weeks WWW.
---
Currently Reading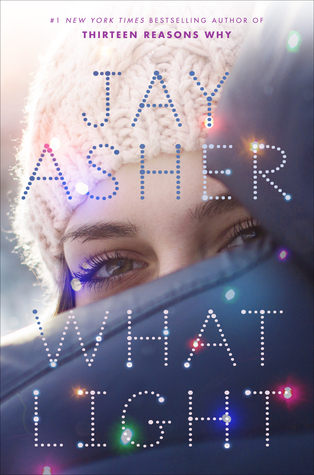 I just started What Light by Jay Asher yesterday but due to a couple of long train journeys I'm already more than half way through. It's a YA contemporary about a 16 year old girl whose family grow and sell Christmas trees meaning she leads two lives. Most of the year she's in Oregon where the farm is but for the month between Thanksgiving and Christmas the whole family relocate to California to sell the trees. I love the idea of someone having two different lives and I'm absolutely adoring the romance and Christmassy feel.
---
Recently Finished
I kind of feel like this has been a bit of a slower reading week for me. It probably shouldn't be as I'm now in the final week of my team challenge but between a trip to see Leigh Bardugo and Rainbow Rowell at the Edinburgh stop of their tour and Halloween (I felt the need to watch a lot of horror films) I haven't had much time.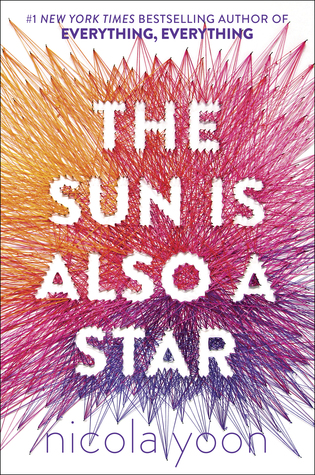 I did however finish The Sun Is Also a Star by Nicola Yoon which I was sooo excited to receive from NetGalley. Yoon is the author of Everything, Everything which I have to admit I hadn't read but had heard loads of good things about. I don't know therefore how they compare but I did really enjoy The Sun is Also a Star.
 It's a YA romance about two teenagers, Daniel and Natasha who come from very different backgrounds but meet by chance on the day where Daniel has an interview for a college he doesn't want to go to and Natasha is facing deportation. It does have it's sweet and cutesy moments but it also raises some issues around cultural differences and racism in a really intelligent and thoughtful way. It's one of those books where I almost always had my highlighter out, noting down the quotes I just loved. There was the odd bit I wasn't so sure about but overall it's definitely a book I'd recommend. You can read my full review here
I also finished another NetGalley book, An Almond for a Parrot by Wray Delaney. This is another one of those books I wanted to read mostly based on the cover and a very unusual blurb. It's a mix of a lot of different genres, romance, mystery, paranormal and historical which somehow kind of works.
The story begins in London in 1756 with Tully Truegood, in prison for the murder of her husband. It then flashes back to tell the story of her life and how she ended up in her current predicament. As her life story includes periods as a conjurer's assistant and a famous prostitute it definitely makes for some fascinating reading. It could maybe have been a little bit darker than it was in my opinion but still a good story. You can read my full review here
---
Reading Next
I think Love You to Death by Caroline Mitchell will be the next book I pick up. I'm in the mood for something a bit darker and more serious so this seems like the perfect choice. I also really need to start my next real life book club read, The Elegance of the Hedgehog by Muriel Barbery. The meeting is next week so I've been leaving it as close to the meeting as possible.
I also picked up a copy of Landline by Rainbow Rowell during the week so hopefully I'll be able to make a start on that too.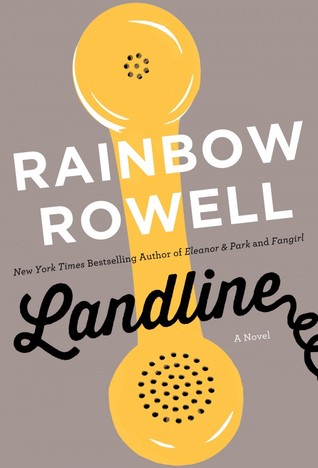 Have you read any of the books above or have any other book you'd recommend? Leave comments and links below.
Also, on a slightly related note, has anyone else come across the new TV show Class? It's a Doctor Who spin off created and written by Patrick Ness. I have become completely addicted.
Happy Wednesday everyone.