It's WWW Wednesday time.
The WWW Wednesdays meme is currently hosted by Sam @ Taking on a World of Words and is a great way to do a weekly update on what you've been reading and what you have planned.

To take part all you have to do is answer the following three questions:
What are you currently reading?
What did you recently finish reading?
What do you think you'll read next?
So here's my W's for the week.
---
Currently Reading
I'm actually not reading anything at the moment. I finished a few books at the weekend and think it's put me into a bit of a slump. I do really need to try to get some reviews up so hopefully if I take a little bit of a break it will force me to get them posted 🙂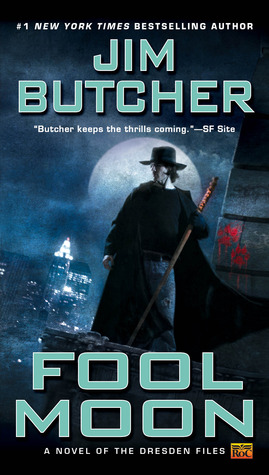 While I'm not reading, I am listening and am partway through the audio book Fool Moon by Jim Butcher. It's the second in the Dresden Files series and is narrated by James Marsters (Spike from Buffy the Vampire Slayer). The series follows Harry Dresden, a wizard and private investigator who consults with the police on murders and other crimes. It's not exactly quality literature but I have to admit I've developed a bit of an addiction for this series and it's become a guilty pleasure. I suspect a lot of this is down to the narration. James Marsters has a great voice and I could listen to him all day long.
---
Recently Finished
I actually managed to make a bit of a dent in my NetGalley shelf this week. It seems like making a list and sticking to it may actually work, who knew 🙂
The first book finished was  The Sign of One by Eugene Lambert. This is a YA dystopian road trip type book which I thought had quite a lot in common with the Chaos Walking Trilogy by Patrick Ness. However, while it was in no way a bad book I didn't think there was anything about it that particularly stood out and made me think "wow I can't wait for the next book in the series". You can read my full review here.
 The second NetGalley title I finished over the weekend was A Stolen Kiss by Kelsey Keating. It's based on the wild swans fairytale so given my love of retellings should have been perfect for me but unfortunately it was another book I found decidedly average. Again, there wasn't anything particularly wrong with it, other than it may have been a little bit young for me, but I found myself really not caring what happened at the end.
My third and final ARC was Who's That Girl by Mhairi McFarlane. This was a change in genre to chick lit and was definitely a good idea as I think I may have sickened myself of YA. I've read a couple of books by
Mhairi before and enjoyed them but I think this may be my favourite so far. The plot isn't necessarily the most original but there are a few surprises and a lot more depth than usual. The characters are more complex and not always perfect which makes everything that happens that little bit more believable. I'd definitely recommend if you're a chick lit reader.
In addition to the ARCs from NetGalley I also finished the Storm Front audio book which is the first in the Dresden Files by Jim Butcher. Really liked it although it does seem to have triggered an addiction that may not be a good thing.
---
Reading Next
I'm going away on holiday next week so not sure how much I'll manage to read before then or while I'm away. I should probably be packing and cleaning my house (my parents are cat sitting) but I'm sure I'll sneak at least one book in.
I still have my list from last week so I'm hoping to keep following it despite the holiday. There are quite a few books on it that I'm very excited about so with a bit of luck they'll knock me out of my slump.
In terms of ARCs my next reads should be Riverkeep by Martin Stewart, Unrivalled by Alyson Noel and Soldier by Julie Kagawa. Have to admit to being particularly excited by Unrivalled as I absolutely loved the authors Immortals series. I think this will be very different from that series but I'm still optimistic despite the less than stellar reviews.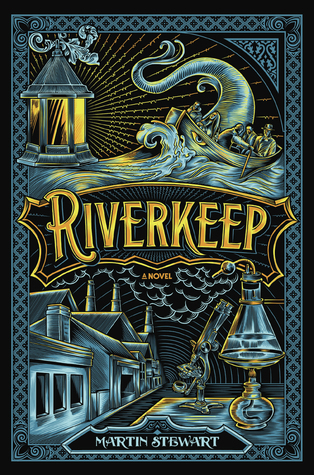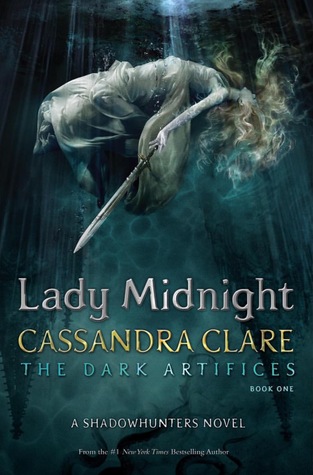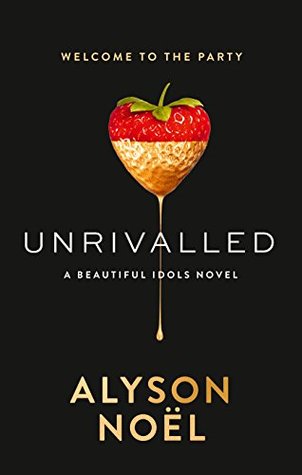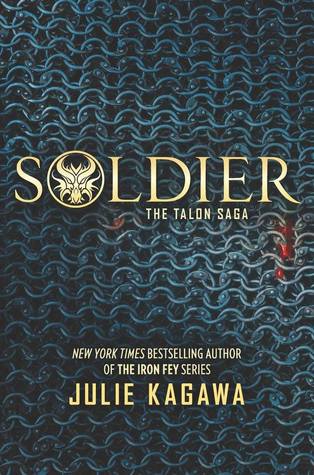 On the library book side I still have Lady Midnight by Cassandra Clare although it's due back imminently. I've been a little bit put off by the size of it (it's just under 700 pages) but having just had a quick flick I've noticed a short story at the end featuring the characters from the Mortal Instruments series. I will most definitely be reading that if nothing else.
Have you read any of these? What would you recommend? Let me know in the comment box below (and feel free to leave links to your WWW) 🙂